Worldwide Delivery Within 1- 4 Working Days !
About us
Geohoney has set up a strong foothold in the honey industry. Being a global venture using patented agri-tech initiatives, Geohoney is lending its efforts and services to save the planet, honey bees, and humankind too. Using the latest technologies and digital services, we ensure that only pure, hygienic, and best quality honey products reach people worldwide. Since its establishment Geohoney has come a long way in forming itself as the renowned online store offering more than 200 counting varieties of honey at competitive prices.
Established in 2017 in Dubai, United Arab Emirates, B A Barry Group has adopted a brand new trade and business scheme under the name "Geohoney" devoted to providing the best quality honey products made with the finest ingredients to honey lovers. Our work is significantly inspired by nature. We are on a continuous quest for exploration to find new ways to save the bee population and ecosystem.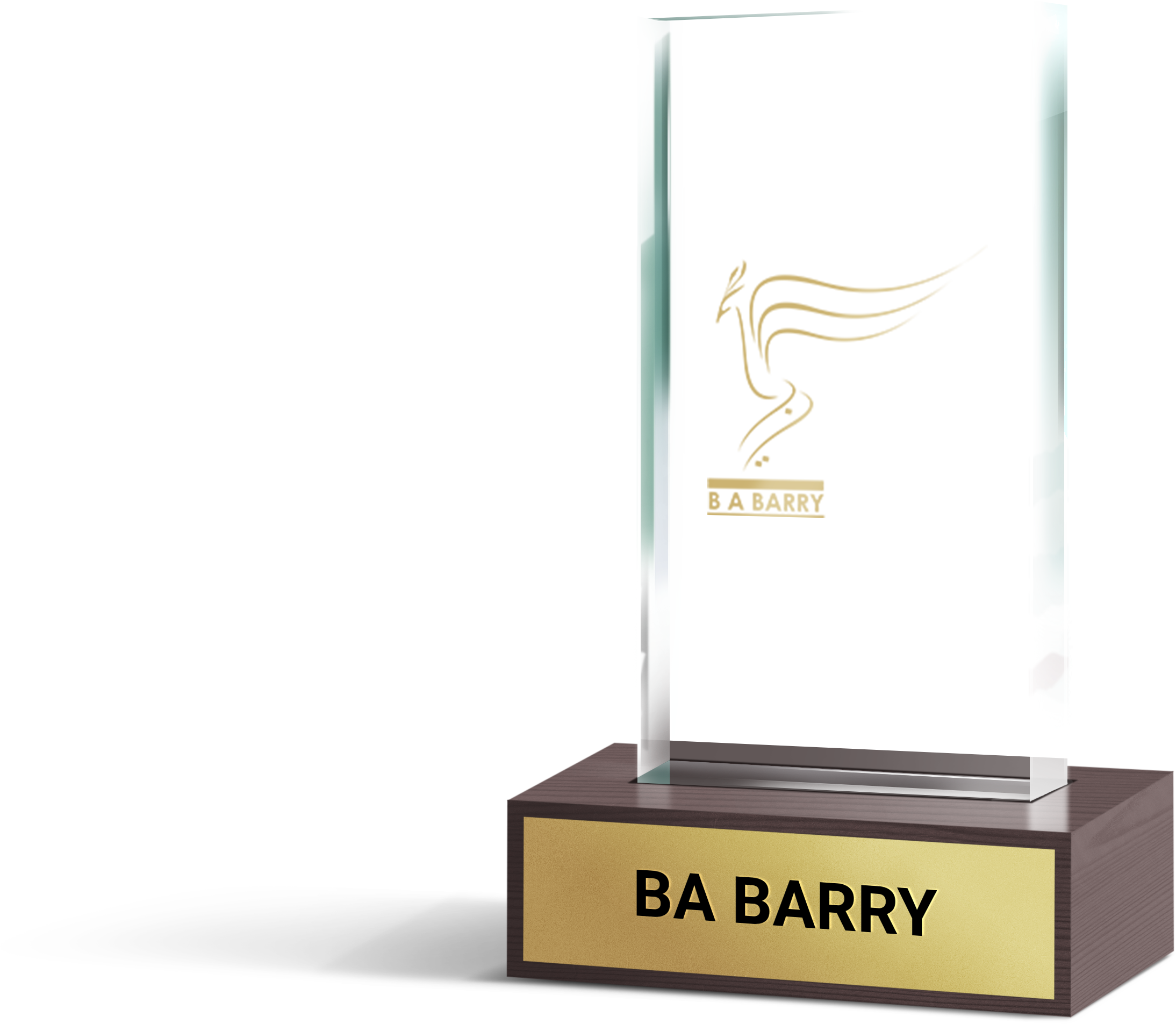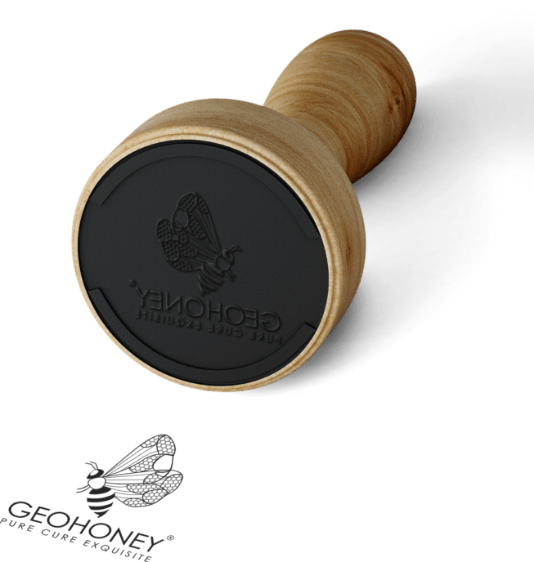 "Geohoney is a global brand owned by B A BARRY DMCC"
Stemming from our belief that honey is a wonderful and mysterious substance mentioned in the holy books with no exception - in the Torah, the Bible, the Quran, and many ancient texts.
Geohoney has the passion and strong determination to be the first global bee honey brand founded to deliver people with over 20,000 products prepared from the finest and unique varieties of polyfloral and monofloral honey-like Acacia honey, Yemen Sidr honey, Manuka honey, White honey, Oak honey, Buckwheat honey and many more.
We are set to increase the current world supply of honey from 2 Million MT to 100 Million MT in 2030, restoring people's trust in the significant health benefits of honey by providing them direct access to our farm-fresh honey varieties.
Geohoney
Logo and Philosophy
"Changing Our Life Habits to the Better"
GEO- is taken from the Greek word γη or γαια meaning "earth," usually in the sense of "ground or land" Geo - is thus a prefix for many words dealing in some way with the earth, including Geography, Geology, Geopolitics, Geodesy, Geometry and Geography
Our logo indicates how fundamental and beautiful honey bees are for our life and environment too.
Pure - Indicates our honey is free from any impurity and comes straight from the hive
Cure - Indicates the power of healing as certified by the various religious books
Exquisite - Indicates to our full-fledged looks and feels in terms of quality, packaging, and touches of the Geohoney brand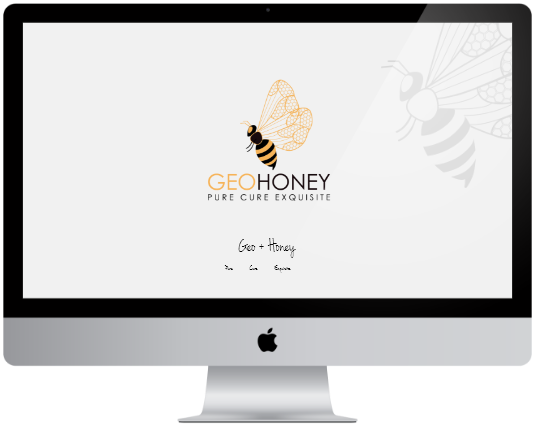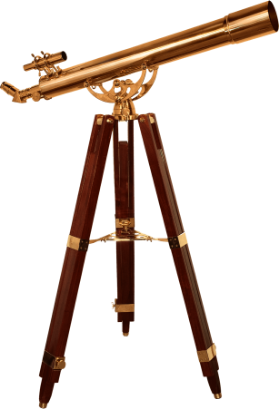 "Working For the Life and For the Planet"
Our beekeepers, local and global presence, products, technology, AI, innovation, and track records are all we're proud of. But there is plenty of room for us to grow. We have the vision to save the planet by saving the little pollinators, enhancing the quality of life, and contributing to a healthier future.
To make honey an essential household commodity by manufacturing and producing world-class honey products of the highest quality, reliability, and convenience-based. Innovation is said to be at the heart of the company, and we make our products tastier and healthier to help consumers care for themselves and their families.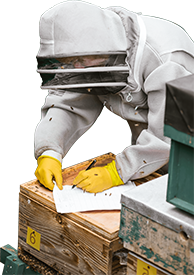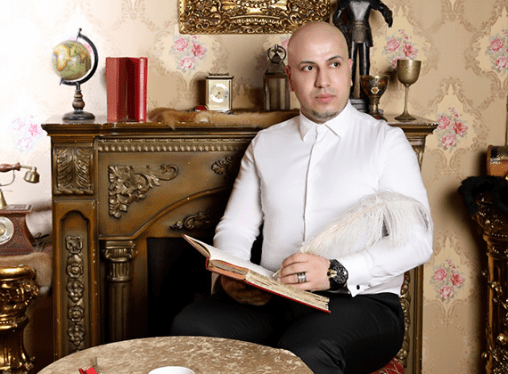 To The mastermind of Geohoney is Mr. Basem Barry, CEO of the Dubai based B A BARRY Group.
He is a strategist, entrepreneur, and serial businessman having 25 years of intensive business experience.
He has an MBA in Business Management and has worked for multinational companies in 13 countries.
He has several global institutional memberships and corporate connections.
And above all, he is a honey lover!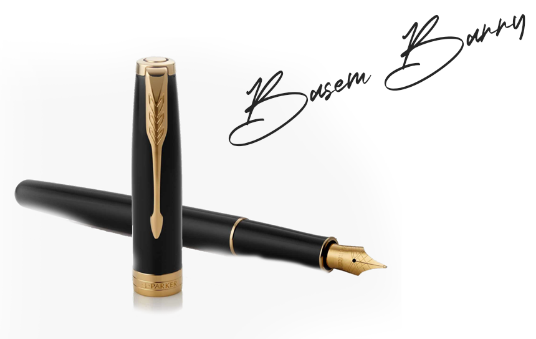 Sailors dive into the depths of oceans in search of rare and precious jewelry. Engineers drill for new oil sources. Geniuses invent sophisticated industries for humanity and a better future. But at B A BARRY GROUP, we are determined to imprint the history of humankind and change the concept of the global economy to the idea of B A BARRY if we could use this context.
B A BARRY is an innovative partnership for a world desperate for unique business methodologies.
Basem Barry Chief Executive Officer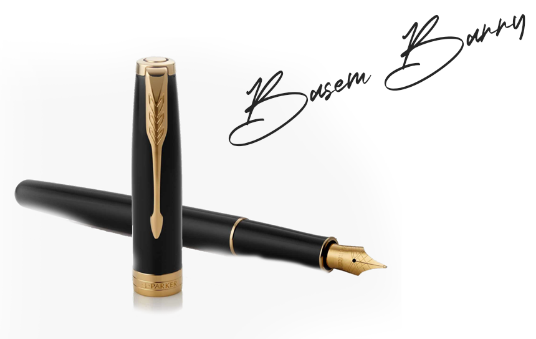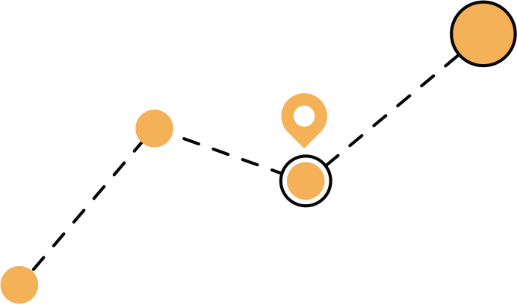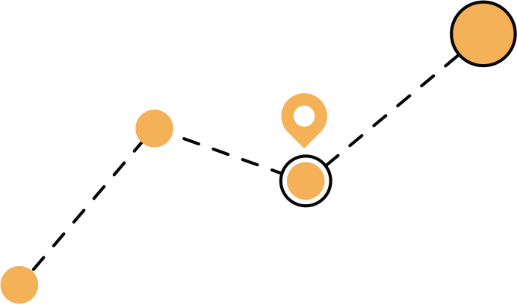 Conceived from an entrepreneurial spirit, we have been a new offshoot of the B A BARRY Group. As a result, we have adopted new technologies and innovations that have made our dream of being the best in class a reality.
Being in the honey business for more than 4 years, Geohoney is striving to achieve stakes of about 18% in the global honey market and about 50% in the global rare honey market. The company has over 76 farms and we are adding 10 farms every quarter in various locations from where we freshly harvest various polyfloral and monofloral honey varieties.
Adopting various innovative digital technologies and using omni distribution channels we have provided a consistent experience for the customers across multiple platforms that has helped us boost the business revenue.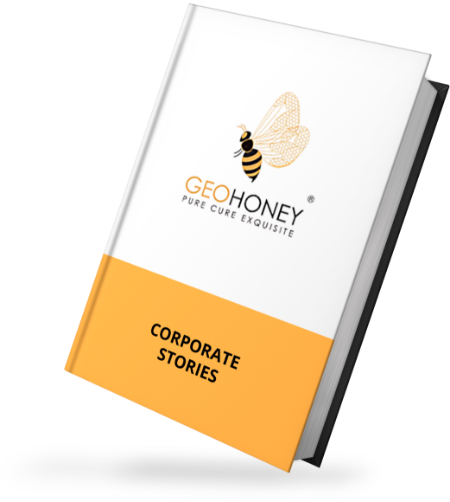 Geohoney is a sister franchise under B A BARRY founded in 2017 by Mr. Basem Barry, based in Dubai, UAE. Mr. Basem Barry credits the success of Geohoney to the experience that he has received working across different industries in 25 years.
Geohoney products are made up of natural ingredients offering multiple health benefits. All our products are just perfect for giving as a gift to your loved ones. If you want to know more about our exotic line of products, visit our products page.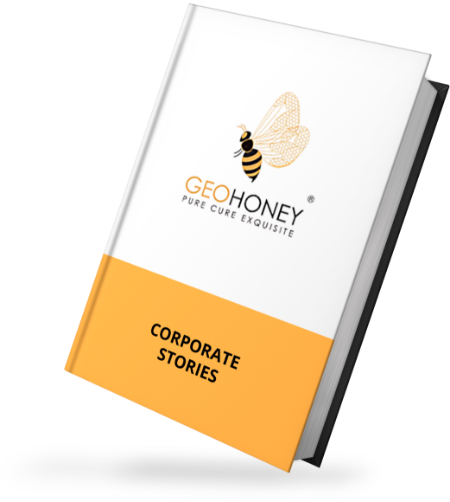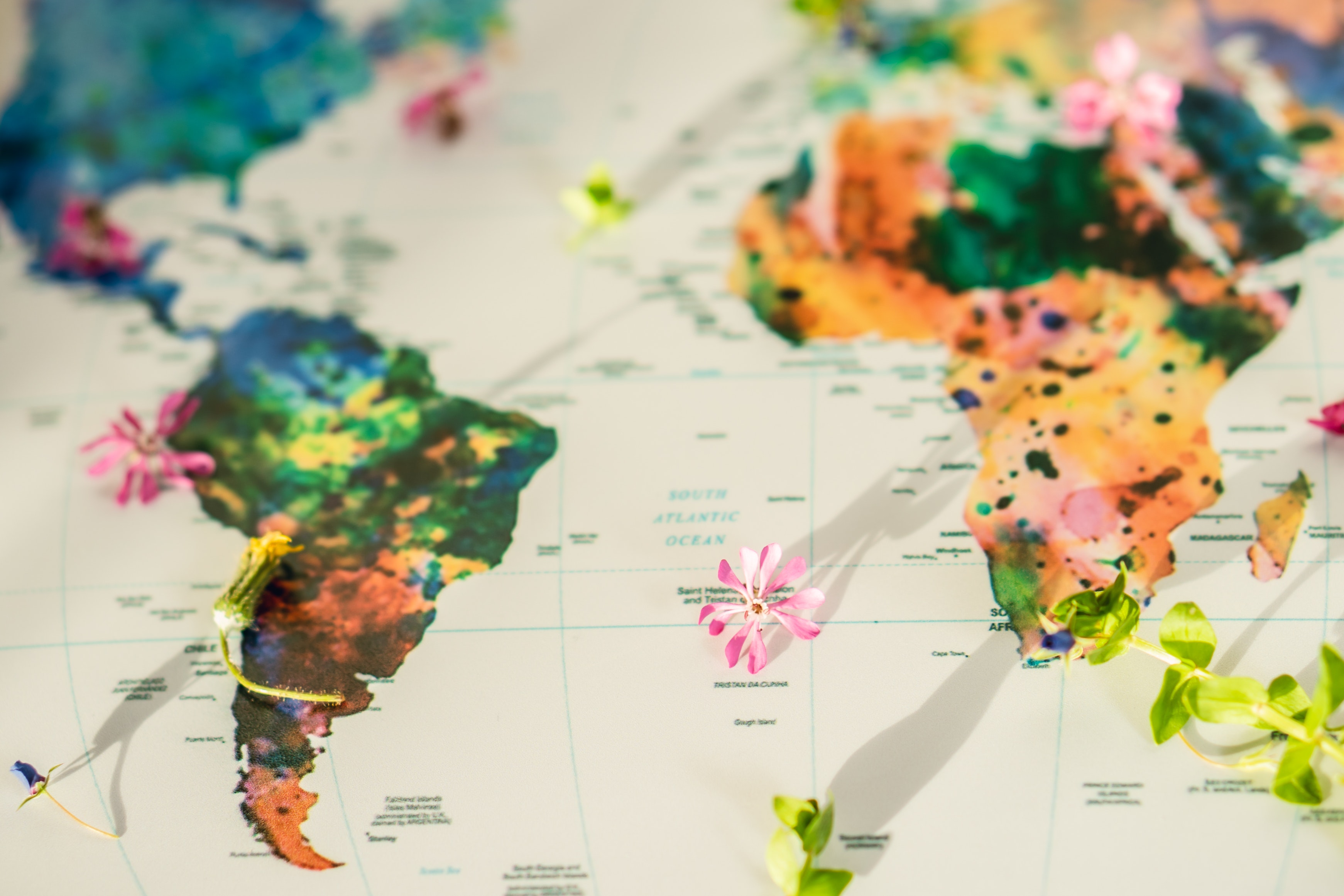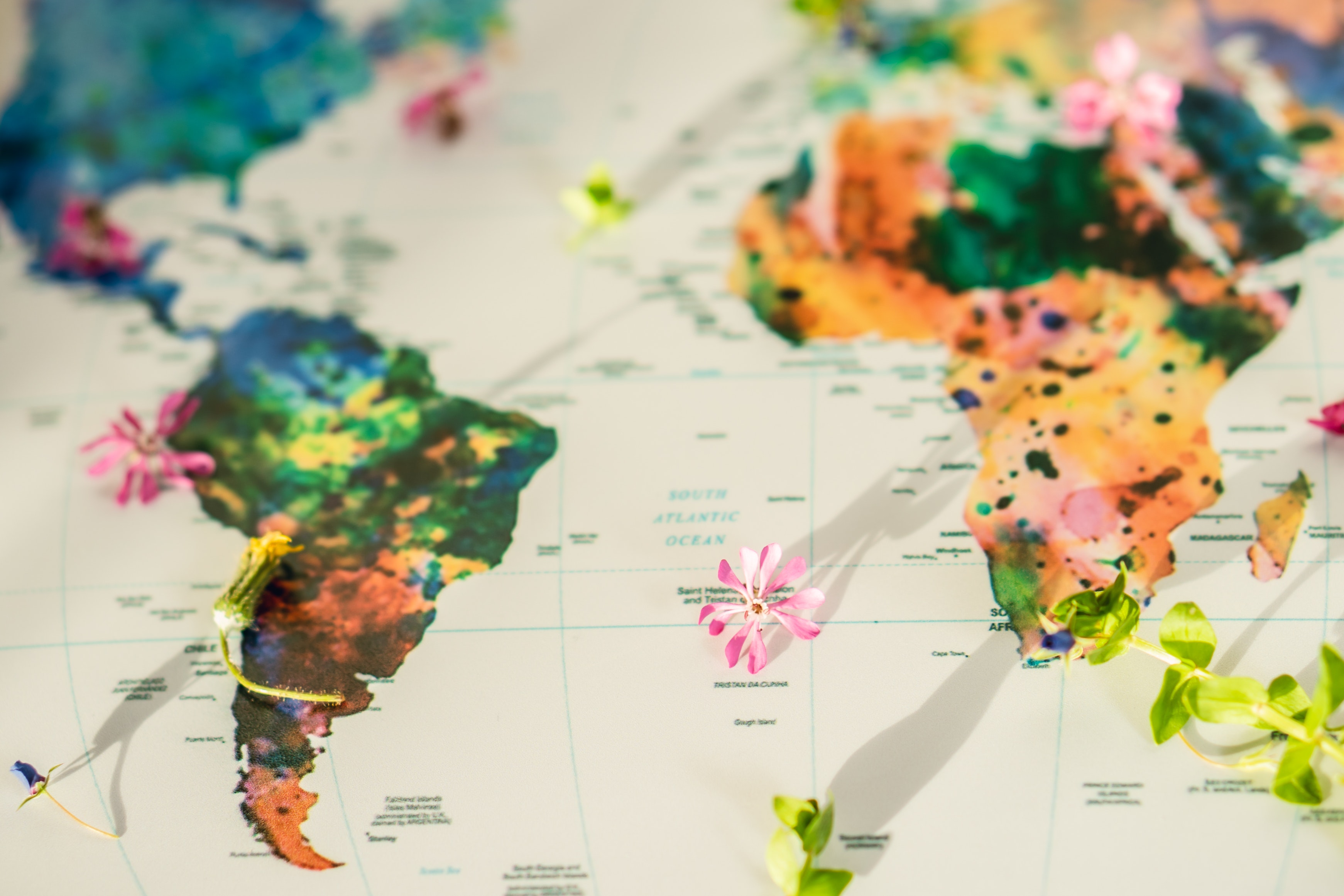 Things look promising even in our early stages; our ambition to become a large-scale industry has been backed by the continuous support that we have gained. We have benefited from the company's grassroots of successful planning and clever marketing.
Diving into the early successes, we have groomed ourselves to be role models for emerging entrepreneurs. The appreciation that we have received from our clients has a huge role in paving the path of becoming a global honey brand. We are always expanding our services in various locations and are working on creating beautiful showrooms that present our fantastic products more alluringly.
Why Our Customers Love Us
I just wanted to thank you for the best honey I received for the very first time in my life. Thank you Geohoney for bringing back my trust and the fact that there is still transparent companies who really sells raw and unprocessed honey in our modern world.

Natalie M Raffaele
Monaco
Hi, I am a bit of a raw honey addict. I have tried many raw honeys all over KSA and Yemen. Yours is the BEST! , You probably already know that, so I'm just confirming a fact. So thanks for making it. And thank your bees for me.

Anood Otaibi
Riyadh, KSA
Long live to Bees , Long Live to Raw Honey, Long Life to Geohoney . i look forward to see your shop in Dubai Mall.

Abdullah Zaabi
UAE
The honey I purchased from Geohoney is so very good! This is by far the best honey varieties that I came to know and tastiest too. I was suffering from many health issues and I am really surprised with the amazing health benefits that I have got.

Madelyn
France
Really love the product and the website as well. It helps the customers to be well informed about their products.

Rhein Bautista
United Arab Emirates
The honey is so pure and tasty! It helped me prevent diseases such as common colds. I would totally recommend and taste it again! Nice product!! Good quality!!!

Lois Gail Rigo
United Arab Emirates
Lemon Honey cures my cold and flu. It eases pain and relief... Thank You Geohoney :-)

Jasmine Anuj
United Arab Emirates
Their team always research new topics thoroughly and goes above and beyond what is expected, whether it be blogs, encyclopedias, infographics, or videos. Thank you for sharing such great information with us. Keep going!

Marianne
Sint Maarten (Dutch part)
I am enjoying and learning so much about natural honey and beekeeping from the videos on Geohoney's youtube channel. Their beautiful way of presenting information about honey bees through their engaging videos is lovely. Thanks again for making me understand how important bees are for us and the environment also.

Delphine
Switzerland
When I got a chance to read their blogs about various honey varieties and their benefits, I quickly added honey into my daily diet. I really like the unique encyclopedia content they present to us. Good work team!

James Smith
United States
I'm a farmer and I have hundreds of Apiaries all over Nigeria and west African countries. Im herein to testify that we are the supplier of African Honey to Geohoney. Thank you Geohoney for spreading our special Eucalyptus Honey to the world. We and our families Ask the Lord to bless your genuine business.

Yuwa Ubie - Lagos
Nigeria
A big thank you to the whole team for your continued commitment to providing fascinating information and interesting blogs that you keep on updating your website. It's nice to have a blog to follow that's so informative and is always a pleasure to read. Keep up your standards!

Farhan Shaikh
Saudi Arabia
Great service from the Website and Mr Jason from Customer Service. Is our pleasure as a supplier to cooperate with a company like Geohoney.

Oliver Jovanovski
Yugoslav
I got my order of Sex booster 9 Types of Honey. and I want to thank you so much. I already see results in less than 72 hours as advised when I consume it three times a day. I am totally blown away, I have been struggling with trying to naturally deal with erectile dysfunction, and nothing has really worked. I really thank you Geohoney, I already see this is real healing.

Kim Javier
Singapore
I travel to South Korea Frequently where I used to buy Bee Honey from a particular shop in Daegu City. Your Honey it literally unlike any other I tasted in my life... Hats off Geohoney.

Li Wang Fang
China
Your website has been a source of great information! I appreciate how thoughtful, current and relevant the blog content is as well as the ultra-supportive and detailed encyclopedia contents are the much-needed bonus. I truly want to see them win!

Eleonor
Germany
Thank you Geohoney for the honey. This is wonder stuff! My Husband and my children love it, and we are encouraged by the immune system building potential, with every bite of the honeycomb we ingest. Keep up your standards., BTW, I loved your attached brochure. It is very informative, today I learn new stuff about honey I never known before.

Christina Oliver
New Zealand
This is a great post! Thank you so much for helping us get reliable recipes with a click of the mouse. I am looking forward to your new recipe updates and cooking many good meals in the coming time. You nailed it!

Maddy Jones
Australia
I have fallen in love with your honey Geohoney Guys. I love it! I loved your Name! The taste, the purpose, my family are happy too. I am a professional bodybuilder. That being the reason for my large consumption of honey especially the white Type from Russia. I have found they are the best pro-race meal and pre-workout breakfast. They make me go fast and better. Glad I found a global and reliable honey source like you.

Surish Desouza
United Arab Emirates
I'm from North Dakota , I never tried honey from other countries till today , I have bought your VIP package and I'm totally impressed by the various types and flavors... it is out of the blue , why didn't I know that before!?. Thank you Geohoney

Ethen Tyler
USA
I used to buy honey from Kathmandu local market, It is Himalayan Honey which is considered local here in our country But Himalayan Honey by Geohoney was honestly tastier I'm feeling hyper the whole day Thank you, Geo honey I promise to buy again soon.

Govind
Nepal
While searching for the natural honey online, I came across Geohoney and I can bet that no one can get the purest honey like they provide. With wide assortment of honey flavours available on their website, people can easily pick the favourite product. I would recommend Geohoney to everyone who are looking for something healthy and natural too.

Natalie
Greenland
I bought Sidr Kashmiri honey, high quality honey and wonderful taste ... and the treatment and speed of delivery were approved ... Thank you from Haifa

Anwar abu saleh
Israel
I always believed that raw honey is specially used for wound healing which is an outstanding biological process for the restoration of the integrity of the skin after injury. Thanks Geohoney. You just Restored my deep believing in that after I applied your Royal Sumor Honey on my little baby who just injured last week, He is ok after 3 days only . I'm so grateful geohoney.

Zeynep Oglu - Istanbul
Turkey
Share this page :
What's the buzz, Join the hive !
SCAN HERE TO DOWNLOAD
THE GEOHONEY APP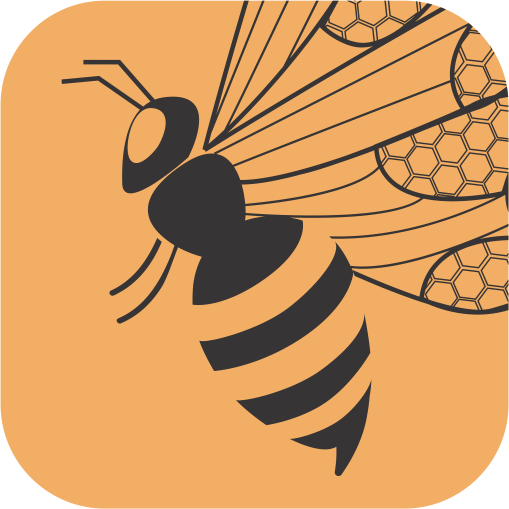 Associations & Certifications
Our Shipping & Payment Partners
SIGN UP TO OUR NEWSLETTER
Be the first to know about our hot deals, new arrivals.