Black Seed Honey Halloumi Is The Best Bit!
(June 29, 2022)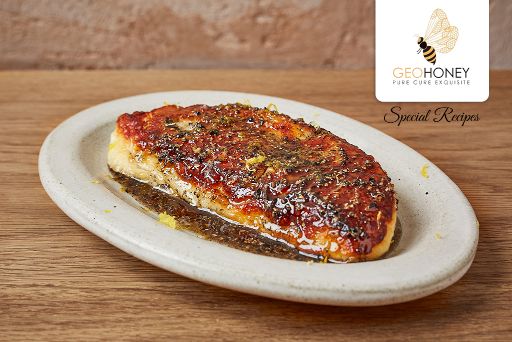 We all love to eat different dishes having new tastes and ingredients. Halloumi recipe is one such delicious food that has become the all-time favorite of cheese lovers. Pan-fried until crisp and then topped with black seed honey, coriander, pepper, and a little lemon zest, it's the best to satisfy your cravings. And what's more wonderful? It's ready to gobble up in 10 minutes max!
So let's start with the recipe –
---
Required Ingredients –
Black Seed Honey – 100gm
Black Pepper – 1 pinch
Chilli Flakes – ½ tsp
Coriander Seeds – ½ tsp
Olive Oil – 1 dash
Halloumi – 2 (around 250gm each)
Lemon -1 zested and juice
---
Directions –
Take coriander seeds, pepper and chili flakes in a spice grinder and crush them to make a fine powder.
Cut the halloumi in two halves. Heat a frying pan over medium-high heat and pan-fry the halloumi with a dash of olive oil. Fry the halloumi for 3-5 mins on both sides until it turns golden and crisp.
Once done, keep a slice of halloumi on the plate and season it with a small quantity of lemon zest and juice.
Before serving, drizzle black seed honey and consume immediately.
So, start the day with great taste and try new recipes with Geohoney's black seed honey. Have it and enjoy it!