HONEYCOMB TOFFEE RECIPE
(February 22, 2023)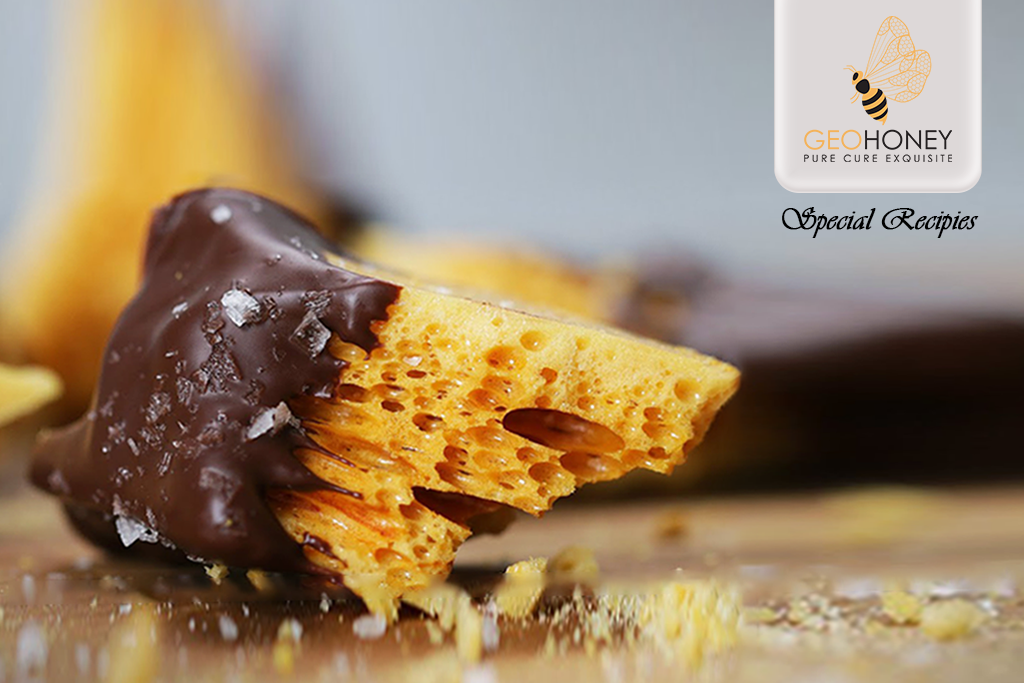 One delicious recipe that can be made from honeycomb is Honeycomb Toffee. It is a delightful treat that combines the natural sweetness of honey with a crunchy texture. The addition of chopped honeycomb adds an extra layer of flavor and texture to this delicious candy. Perfect for satisfying your sweet tooth or as a homemade gift for friends and family. Here's how to make it:
Ingredients:
---
Direction:
---
1st Step:
Line a 9x9 inch square baking pan with parchment paper.
2nd Step:
In a medium-sized saucepan, combine the sugar, honey, water, and vinegar. Stir to combine.
3rd Step:
Heat the mixture over medium heat, stirring occasionally, until it reaches 300°F on a candy thermometer.
4th Step:
Once the mixture has reached 300°F, remove it from the heat and quickly stir in the baking soda. The mixture will bubble up and expand, so be careful.
5th Step:
Pour the mixture into the prepared baking pan and sprinkle the chopped honeycomb over the top.
6th Step:
Let the toffee cool and harden completely, then break it into pieces.
7th Step:
Store the toffee in an airtight container at room temperature.
8th Step:
Enjoy the sweet, crunchy goodness of honeycomb toffee!