Honey Whole Wheat Mini Loaves – A Crusty Dish To Savor Anytime
(December 07, 2023)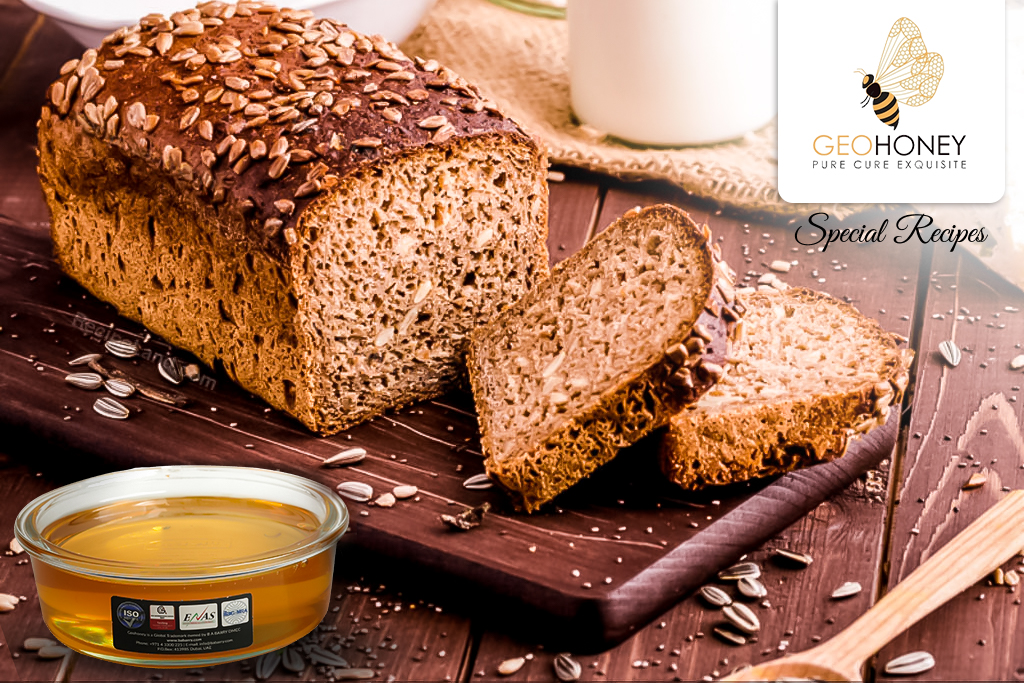 Perfectly portioned & baked loaves have a wonderful texture and flavor. Nothing beats the taste of a loaf of warm bread. No matter the time, bread is perhaps the simplest side dish around. Our honey whole wheat mini loaves are ideally suited for all occasions, from great morning meals brunches to everyday lunches and dinners.
These bread loaves make a cute addition to cheese platters and charcuterie boards. This recipe is a total hit with kids and all family members, so why not try making it today? Have a look at this easy recipe & take delight in savoring this awesome dish –
---
Required Ingredients –
Whole Wheat Flour – 1 Cup
All-Purpose Flour – 1 Cup
Baking Powder - 2 Tsp
Baking Soda - 1/2 Tsp
Ground Ginger - 1/2 Tsp
Ground Cinnamon - 1/2 Tsp
Brown Sugar - 1/4 Cup
Salt - 1/8 Tsp
Eggs – 2 No.
Sidr Honey – 1 Cup
Coffee Granules Stirred Into 2/3 C Hot Water - 1 Tsp
Vanilla Extract – 1 Tsp
Vegetable Oil - 1/2 Cup
Walnuts – 1 Cup Coarsely Chopped
---
Directions –
(1) Preheat the oven to 350 F and place the oven rack in the middle position.
(2) Take four mini loaves pans and lightly oil & flour these pans.
(3) Put baking soda, baking powder, ginger, cinnamon, wheat flour, all-purpose flour, and salt together in a medium bowl.
(4) Now, take a large bowl and put eggs and brown sugar. Beat this mixture at high speed for about 1 minute.
(5) Now add vanilla extract, oil, Sidr honey, coffee and beat again at a low speed for about 1 minute. After this process is done, stir in the flour mixture and walnuts.
(6) Pour this batter into the loaf pans and set them on the baking sheet.
(7) Bake for about 15 minutes and rotate the pans evenly.
(8) After it is completely baked, cool on a rack for 5 minutes and serve.
When it comes to baking these loaves, small details can make a difference in the end product. Always use 100% raw and unfiltered Geohoney product to ensure your loaves have a significant rise, a good crumb, and delicious taste.