Honey Peanut Butter Granola
(May 17, 2023)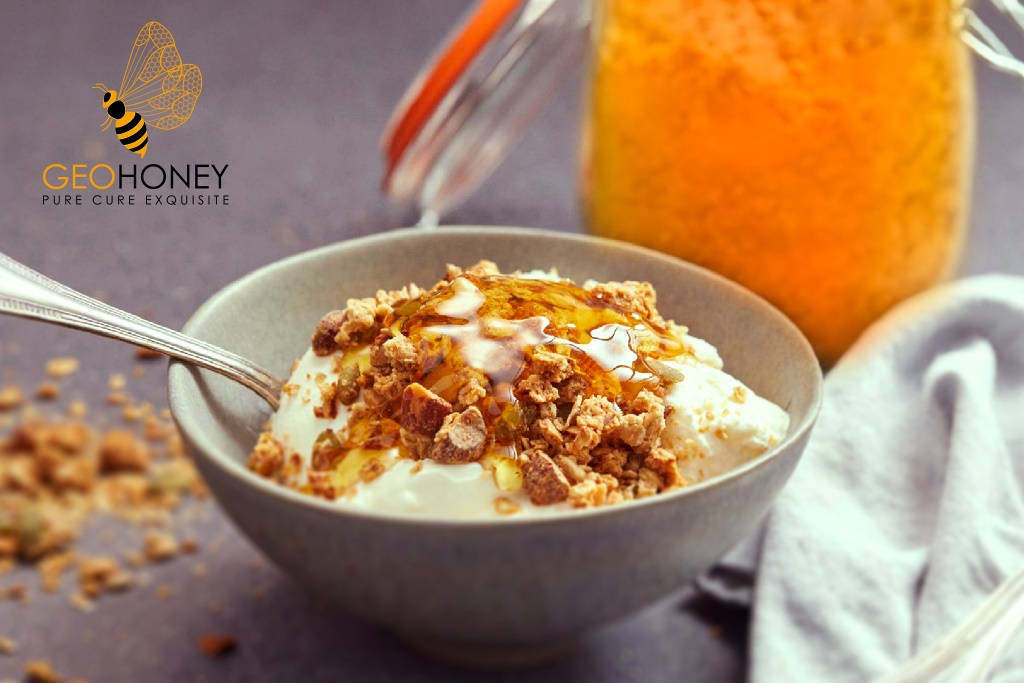 What is Honey Peanut Butter Granola?
Honey Peanut Butter Granola is a delightful combination of rolled oats, crunchy peanuts, and a sweet mixture of honey and peanut butter. This wholesome and nutritious breakfast option is packed with fibre, protein, and healthy fats, and can be enjoyed in a variety of ways. Whether you sprinkle it on top of yoghurt, enjoy it with milk, or munch on it as a snack, this granola is a delicious and satisfying treat that will leave you feeling energised and ready to take on the day!
Ingredients:
---
3 cups rolled oats

1 cup chopped peanuts

1/2 cup creamy peanut butter

1/2 cup

honey

1/4 cup vegetable oil

1 tsp vanilla extract

1/2 tsp cinnamon

1/4 tsp salt
Instructions:
---
Step 1
Preheat your oven to 350°F (175°C).
Strep 2
In a large mixing bowl, combine the rolled oats and chopped peanuts.
Step 3
In a separate bowl, whisk together the peanut butter, honey, vegetable oil, vanilla extract, cinnamon, and salt until smooth.
Step 4
Pour the wet ingredients over the oat mixture and stir until everything is well coated.
Step 5
Spread the granola out evenly on a baking sheet lined with parchment paper.
Step 6
Bake for 20-25 minutes, stirring every 10 minutes, until the granola is golden brown and crisp.
Step 7
Let the granola cool completely on the baking sheet before transferring to an airtight container.
And that's it! You now have a delicious and healthy Honey Peanut Butter Granola that you can enjoy for breakfast, as a snack, or as a topping for yoghurt or ice cream.