Honey Joys Recipe
(January 11, 2023)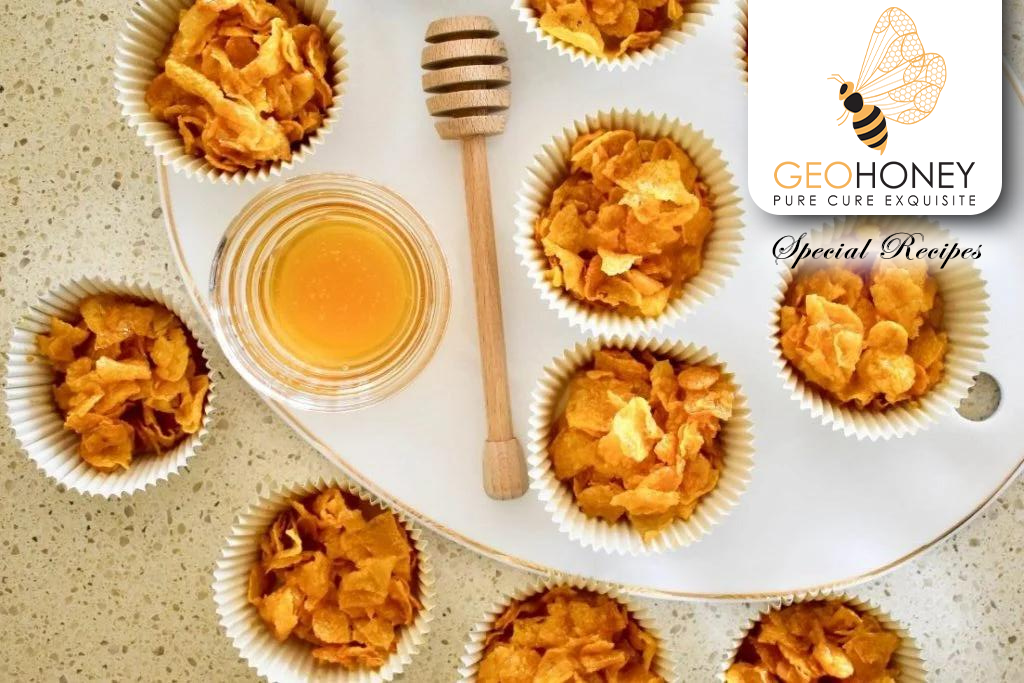 We all want to get nostalgic and relish favorite childhood recipes. To recreate these lovely memories Geohoney has come up with super simple, tasty, crispy, and delicious food for you all!
---
Required Ingredients –
Butter – 75 grams
Geohoney – 1/3rd Cup
Caster Sugar – 1 Tbsp
Corn Flakes – 200 Gm
---
Directions –
(1) Preheat the oven to 180°C.
(2) Line a 24-hole patty pan with paper cases.
(3) Next, take a small saucepan and place butter, sugar, and honey in it.
(4) Keep the pan over medium flame and heat until all ingredients are frothy.
(5) Place corn flakes in a large bowl and add honey mixture to it.
(6) Stir until corn flakes are well coated.
(7) Divide cornflake mixture into cases.
(8) Bake in a slow oven for 10 minutes. Cool and eat.
This recipe is a classic afternoon treat that gives a perfect crunchy taste with the goodness of natural honey. These can also be used as excellent school-time snacks. Make it now using Geohoney and you can even store it in an airtight container at room temperature.