Honey Hot Chocolate – A Flavorful Explosion
(January 15, 2023)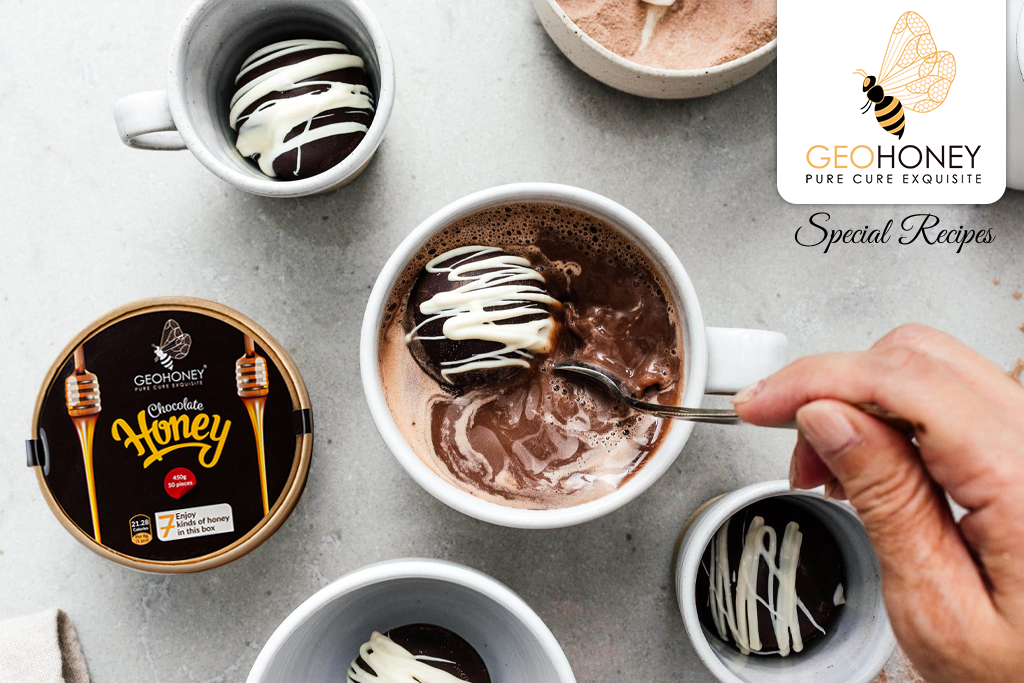 A humble winter drink, which will take the experience of hot chocolate to another level. The combination of loaded honey with hot chocolate brings an explosion of flavours right into your mouth!
Ingredients
---
1) 50g honeycomb chocolate
2) 2 tablespoons wildflower honey
3) 200 ml of boiling water
4) 1 sachet of Cadbury instant (Hot chocolate Blend Chocolate)
5) Lightly toasted 5 marshmallows
6) Natural Honeycomb, to serve (optional)
7) 1 tablespoon vanilla bean paste
8) (60ml) ¼ cup of lightly whipped, double cream
Preparation Steps
---
1st Step:
Brush the edge of a serving glass using honey and freeze it for 10 minutes.
2nd step:
Chop the chocolate bar into fine pieces and then place it in a small bowl. Cut the leftover chocolate into shards.
3rd step:
Mix the hot chocolate sachet in boiling water until smooth, which is present within a heatproof jug.
4th step:
Remove the glass kept in the freezer, and dip its edges inside chopped chocolates. Next, pour the hot chocolate into that glass. Add honey and top it with marshmallows.
5th step:
Take the vanilla and cream in a bowl. Then, slowly fold the ingredients to combine them. Take a spoonful of this mixture and add it to the hot chocolate.
6th step:
Serve the Hot chocolate with remaining marshmallows, chocolate shards, and natural honeycomb.