Honey Glazed Salmon
(April 12, 2023)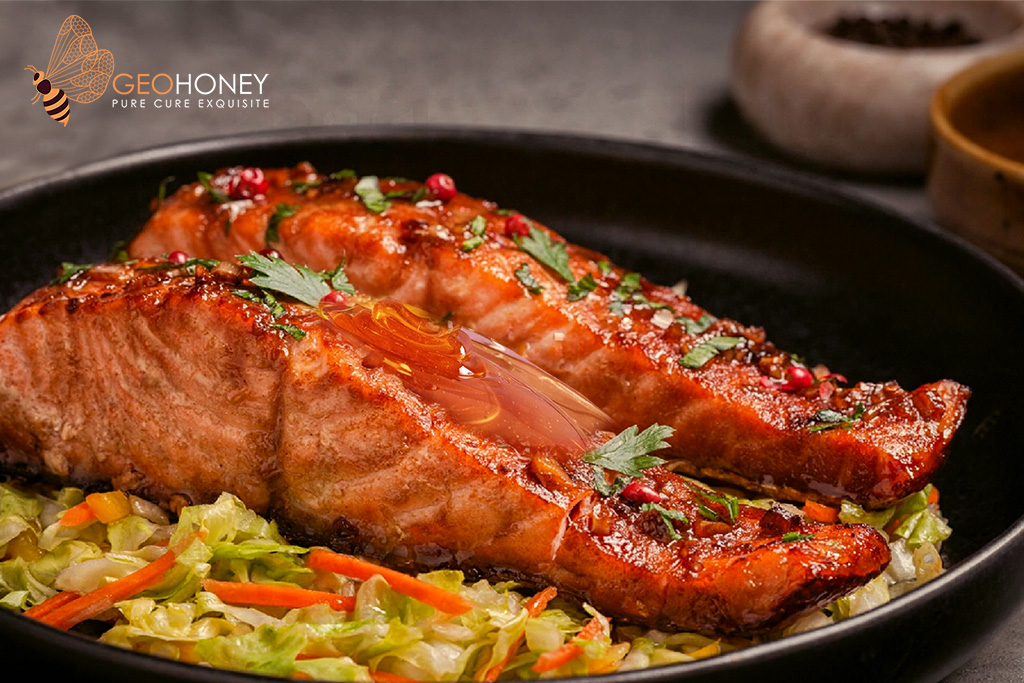 Honey Glazed Salmon is a flavorful and healthy dish that's perfect for a quick and easy weeknight dinner. The sweet and tangy glaze made with honey, soy sauce, and garlic adds a delicious depth of flavour to the salmon fillets.
Recipe for Honey Glazed Salmon:
Ingredients:
---
4 salmon fillets, skin-on

1/4 cup

honey

2 tbsp soy sauce

2 garlic cloves, minced

1 tbsp olive oil

Salt and pepper to taste

Fresh parsley or green onions for garnish (optional)
Instructions:
---
1st Step:
Preheat your oven to 375°F (190°C).
2nd Step:
In a small bowl, whisk together the honey, soy sauce, minced garlic, olive oil, salt, and pepper until well combined.
3rd Step:
Place the salmon fillets skin-side down in a baking dish lined with parchment paper or aluminium foil.
4th Step:
Brush the honey glaze generously over each fillet, making sure to coat the top and sides.
5th Step:
Bake in the preheated oven for 12-15 minutes, or until the salmon is cooked through and the glaze is caramelised.
Last Step:
Garnish with fresh parsley or green onions, if desired.
Serve with your favourite sides and enjoy your delicious Honey Glazed Salmon!