Honey Glazed Ham - An Instant Tangy Recipe For Anytime Hunger
(November 02, 2022)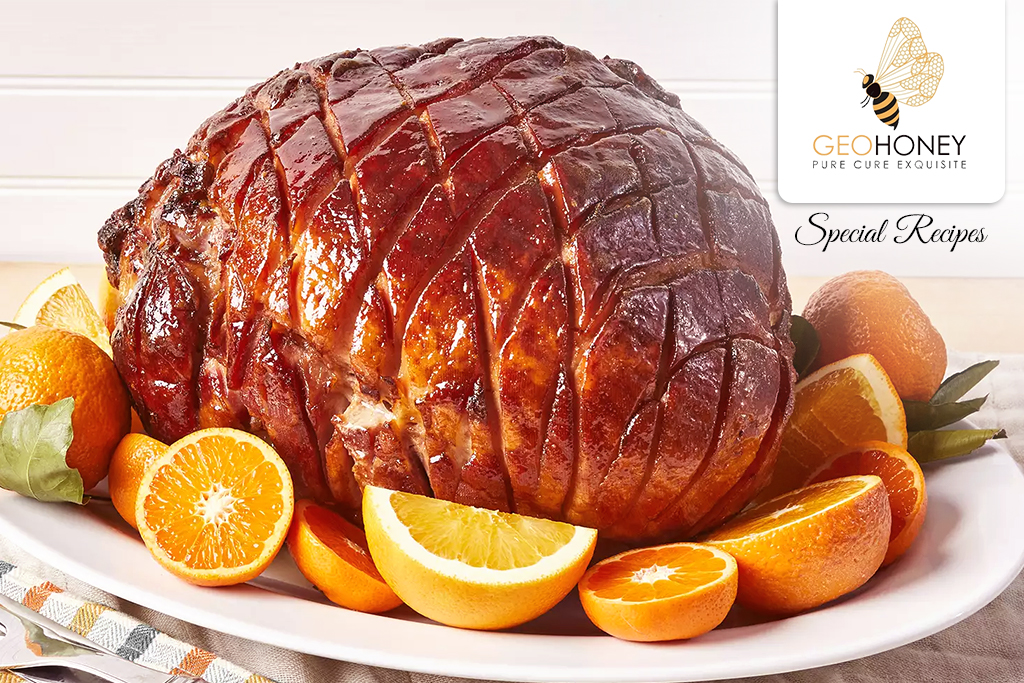 Looking for a recipe that is perfect for any occasion? Honey glazed ham is an easy recipe that can be made using ingredients on hand and is the best you will ever taste. The sweetness of raw honey makes this ham taste more delicious. So, why not try making this wonderful dish at your home with Geohoney's easiest recipe –
---
Required Ingredients –
Bone-in Smoked Half Ham – 1 Fully Cooked
Brown Sugar – 1 Cup
Ground Red Pepper – 1 Tsp
Honey – 1 Cup
Lemon Peel – 1 Tbsp Grated
Ground Cloves – ¼ Tsp
Ground Ginger – 1 Tsp
---
Directions –
1. Start with preheating the oven to 350 degrees F.
2. Now, make shallow cuts diagonally across the side of the ham with fat having a space of about 1 inch.
3. Create a diamond pattern by making cuts perpendicular to the first ones.
4. Take a large roasting pan and place ham in it flat upside-down along with 1/2 cup of water.
5. Cover the pan with foil and bake it for about 1 hour and 10 minutes.
6. Until the ham is completely baked, take a 2-quart saucepan and whisk brown sugar, ginger, natural honey, ground red pepper, and cloves.
7. Put the saucepan on low flame and heat until the sugar dissolves completely. Cool this mixture completely and stir in lemon peel.
8. Remove the foil from the ham and brush it evenly with honey glaze.
9. Now bake the ham uncovered for about 40 to 50 minutes until it turns golden brown. Keep in mind to brush the ham every 10 minutes.
10. Serve the ham with the remaining honey glaze, and we bet this recipe will surely delight everyone.
Honey glazed ham is a perfect part of everyday meals. It looks, smells, and tastes really wonderful. Please keep visiting our recipe section to know more about such wonderful recipes.