Honey Glazed Carrots
(January 22, 2023)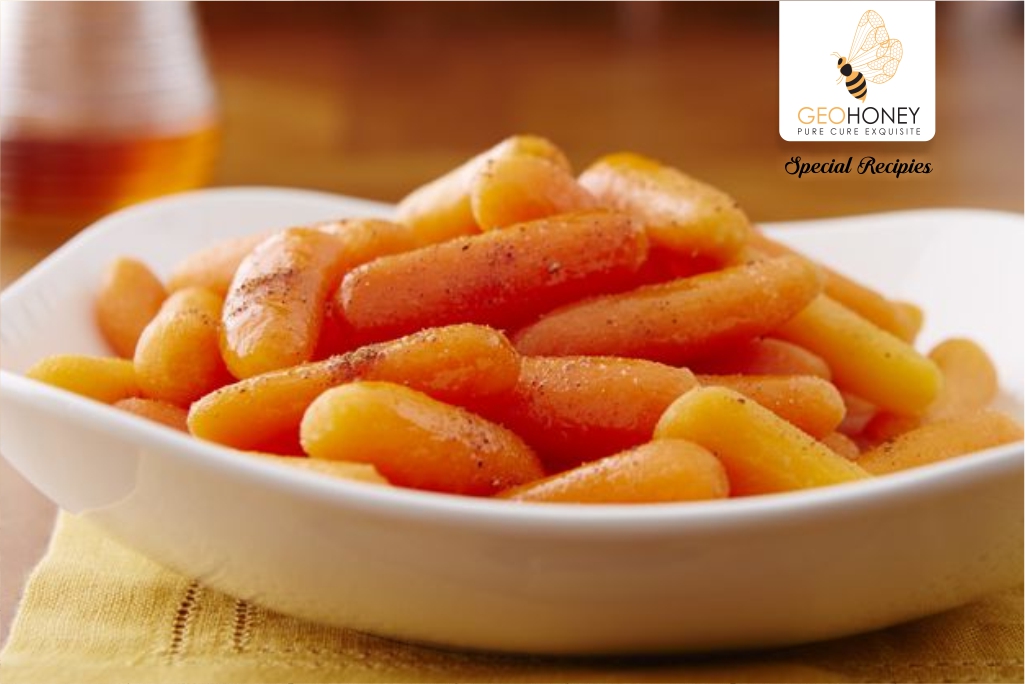 This recipe is a simple and delicious way to incorporate honey into your cooking. The honey and brown sugar create a sweet and slightly caramelized glaze that pairs perfectly with the tender carrots. The cinnamon adds a nice touch of warmth and depth of flavor, but it's optional if you don't have it on hand. This dish is perfect as a side dish or as a light main course, and it's suitable for any occasion.
Ingredients
---
1 pound carrots, peeled and sliced
2 tablespoons butter
2 tablespoons Almond Honey by Geohoney
1 tablespoon brown sugar
1 teaspoon salt
1/4 teaspoon black pepper
1/4 teaspoon cinnamon (optional)
Directions
---
In a large skillet over medium heat, melt the butter. Add the sliced carrots and stir to coat.
In a small bowl, mix together the honey, brown sugar, salt, pepper, and cinnamon (if using). Pour this mixture over the carrots and stir to combine.
Cook the carrots, stirring occasionally, until they are tender and the glaze is thick and bubbly, about 10-15 minutes.
Serve the carrots as a side dish and enjoy the sweet and savory flavor of honey glaze.