Honey Glazed Canadian Bacon – A Savory Breakfast Dish
(September 07, 2022)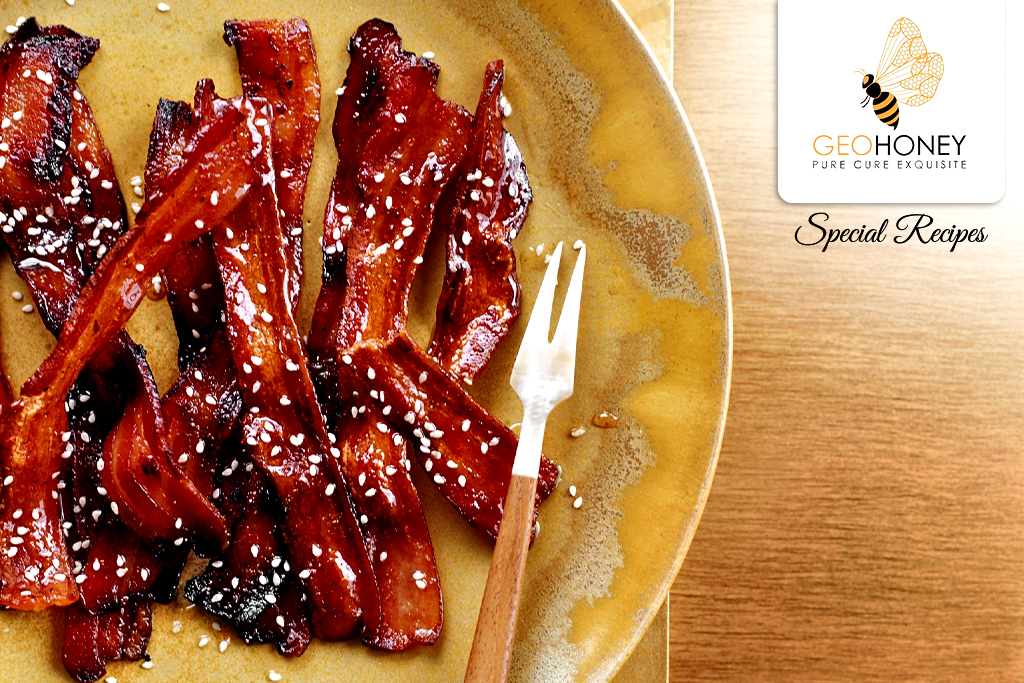 Breakfast is the most important meal of the day, and it takes a lot of effort to decide about cooking a balanced meal. Geohoney has come up with a great breakfast recipe packed in with plenty of great flavors – the Honey Glazed Canadian Bacon!
This easy make-ahead recipe can provide quick energy and can be enjoyed with your morning coffee or tea. Made with simple ingredients, this recipe is just perfect for busy mornings, so you don't have to skip the meal while rushing. Read on below –
---
Required Ingredients –
Pure Honey – 2 tbsp
Soy Sauce – 1 tbsp
Canadian Bacon – 1lb
---
Directions –
(1) First, preheat the oven to about 375 degrees F.
(2) Take the Canadian bacon and remove the plastic cover from it.
(3) Take a roasting rack set in a large-sized roasting pan and place bacon on it.
(4) Next, mix honey & soy sauce in a bowl and brush this mixture evenly on the bacon.
(5) Keep the bacon in a preheated oven for about 20 to 25 minutes or until the thermometer registers 140ºF.
(6) Once it is completely baked, cut it into thin slices.
These thinly sliced and roasted Canadian bacon are a real treat for breakfast. It especially pairs well with cheese soufflé or a baked omelet.
Eating a healthy breakfast offers positive outcomes ranging from a healthy BMI, improved immune system, better cognitive function, decreased incidence of heart disease, preventing blood sugar spikes in people with diabetes, and many more benefits.
We bring delicious yet easy recipes made of pure honey to help you indulge in the rich taste and avail several health benefits. So that there is no reason to skip breakfast, especially when there are so many delicious options out there!