Honey Gingersnaps Recipe
(February 01, 2023)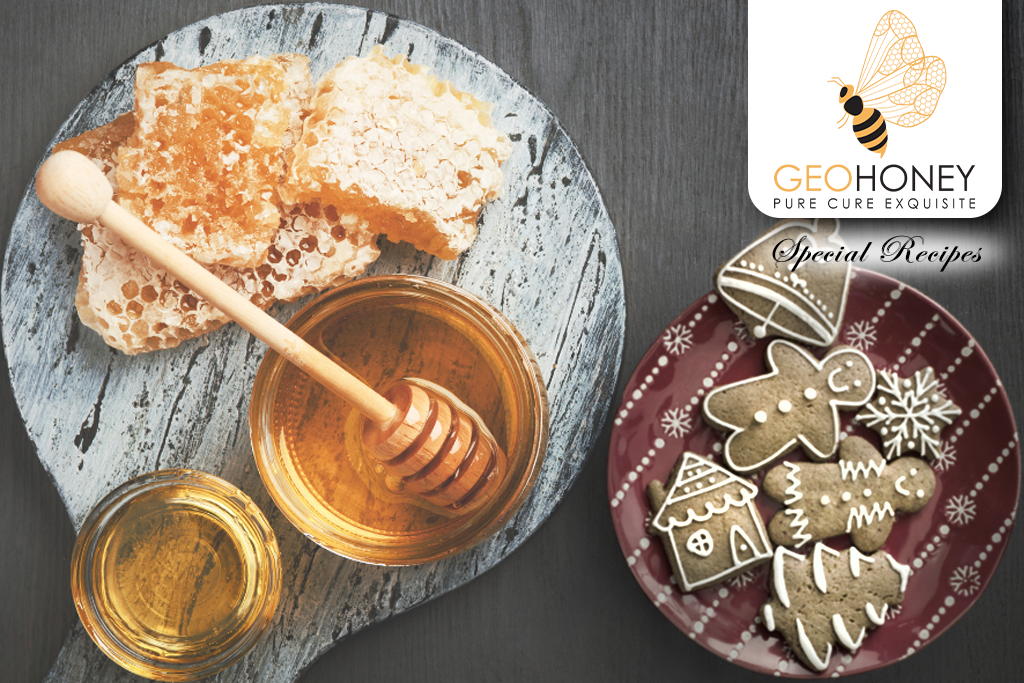 We all love cookies, be they sweet or spicy ones. This time, we have come up with a whole new cookie recipe that takes just a few minutes to cook. Classic crispy honey ginger snaps are thin and crunchy cookies delivering the perfect balance of sweetness and spiciness. Let's begin with the quick recipe –
---
Required Ingredients –
Sifted All Purpose Flour – 2 Cups
Unsalted Butter – 150 Gm
Baking Soda – 2 Tsp
Ground Ginger – 3 Tbsp
Geohoney – ¼ cup
Baking Powder – 1 Tsp
Ground Cinnamon – ½ Tsp
Ground Nutmeg – ½ Tsp
Thinly Sliced Crystallized Ginger – 1 Tbsp
Sugar – 1 Tbsp
---
Directions –
1. Preheat the oven to 180°C. Take 3 baking trays and line them with baking paper.
2. Combine honey & butter in a saucepan and heat it on low flame.
3. Stir the mixture continuously, until the butter melts and the mixture begins to bubble.
4. Remove the saucepan from the flame and keep it aside.
5. Now, sift the flour, baking powder, and spices together into the honey mixture until all ingredients mix well.
6. Turn this smooth mixture into cookie shapes and place them on the trays keeping space between them so that they can spread.
7. Make an indent in the center of each cookie using the thumb.
8. Sprinkle raw sugar and top each cookie with a sliver of crystallized ginger.
9. Bake them for about 10 minutes, until they turn golden brown.
10. Cool these lovely snaps for a few minutes on the tray & then enjoy!
These cookies are just perfect to use as a base for ice cream sandwiches. So make this today and enjoy these delectable cookies with a glass of milk or a cup of coffee or tea. Keep exploring our recipe page for more amazing recipes.