Honey Broccoli Crunch Salad – A Delectable Recipe With Nourishing Elements
(December 07, 2023)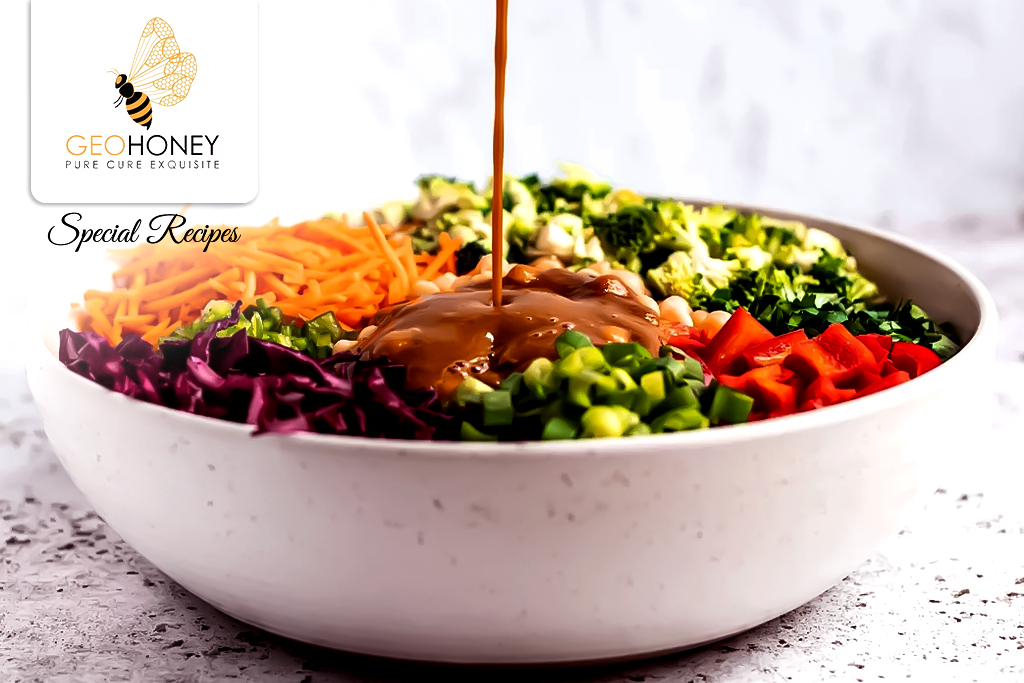 There are times when we want to say goodbye to boring meals and look for some light, tasty and fun-to-make recipe options. Honey broccoli crunch salad is a perfect vegetarian recipe that everyone should try. This recipe is made more delicious, crunchy, and nutritious with honey Dijon dressing. This solid food option is one of those potluck or picnic mainstays that every one of us should have in hand. So let's begin with knowing the ingredients and preparation -
---
Required Ingredients –
(1) For Salad –
Broccoli – about 5 cups chopped
Dried Cranberries – ¼ cup
Almonds – 1/3 cup
Red Onion – ¼ cup
(2) For Mustard Dressing –
Mayonnaise – ½ cup
Dijon mustard – 1 tbsp
Yellow Mustard – 1 tbsp
Apple Cider Vinegar – 1 tsp
Honey – 3 tbsp
Garlic Powder – 1/8 tsp
Paprika – 1/8 tsp
Freshly Cracked Pepper
Salt
---
Directions –
(1) Take a bowl and put mayonnaise, Dijon mustard, honey, vinegar, yellow mustard, paprika, garlic powder, salt, and some freshly cracked pepper into it. Stir the mixture continuously and set this dressing aside.
(2) Finely dice the red onion, add broccoli, dried cranberries, and almonds to a large bowl.
(3) Add half of the prepared honey mustard dressing and toss the mixture with the dressing to ensure everything is well coated.
Freshly made salad tastes well, but all those who have packed schedules can store this salad for a few days in the fridge. Honey gives the natural sweetness to the recipe and offers numerous health benefits. As broccoli is an excellent source of essential nutrients, this recipe is heart-healthy and benefits our digestive health. Try making this wholesome salad for your family & kids, and we bet they will surely love the flavors.