Honey And Mint Sweet Tea Granita – A Refreshing Drink For Hot Sunny Days!
(December 07, 2023)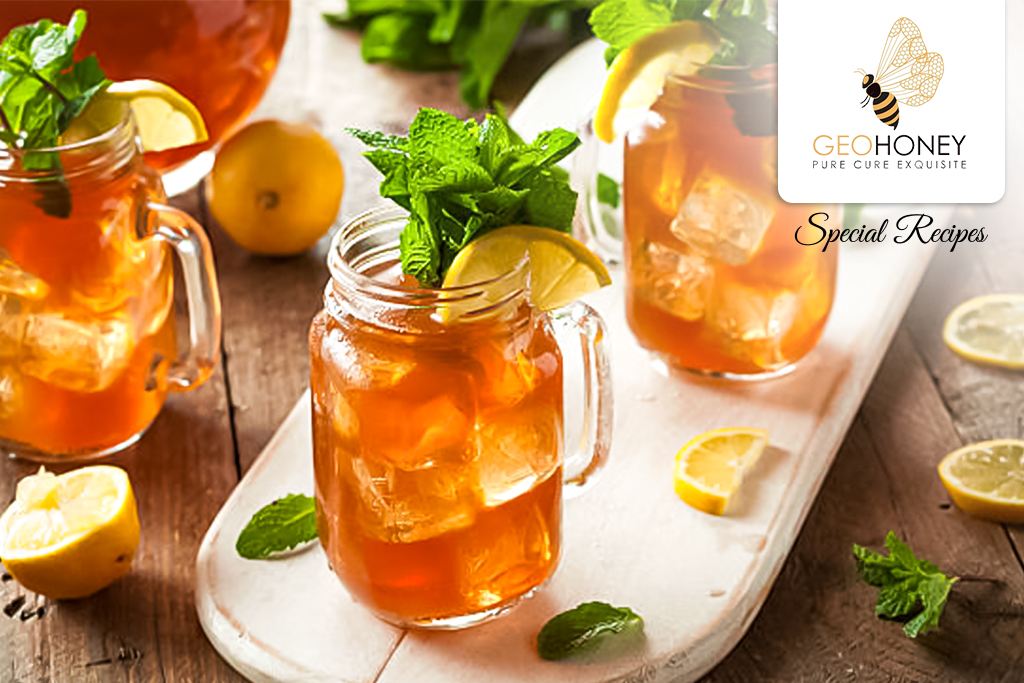 Summer is loved by all, but not the scorching heat! Staying hydrated is the most crucial factor to beat the heat and maintain good health. This is the time of the year we all search for the best summer beverages to replenish and refresh our bodies. While water is the essential drink for our body, we have come up with another perfect summer beverage that satisfies your thirst and gives you a flurry of refreshment. Let's have a look –
---
Required Ingredients –
Water – 3 Cups
Acacia Honey – ¼ Cup
Packed Mint Leaves – ½ Cup
Black Tea Bags – 2 No.
---
Directions –
(1) Add water to a boiling pan and heat it to bring to a boil.
(2) Take a large pitcher and place tea bags and mint in it, and pour the boiling water over them.
(3) Cover the pitcher for about 5 minutes.
(4) Strain it after 5 minutes to discard tea bags and remove mint leaves.
(5) Now stir acacia honey in it and let it cool down slightly.
(6) After cooling down, take an 8-by-8-inch metal pan and pour the tea mixture into it.
(7) Now cover the pan and place it in the freezer for 1 hour.
(8) Remove the pan from the freezer and scrape the mixture with a fork.
(9) Again freeze it for 20 minutes, remove and scrape.
(10) Repeat this process every 20 minutes until the mixture becomes fluffy.
This refreshing mint beverage recipe makes for a great energy drink and helps you counter dullness & dehydration on hot summer days. If you have not tried this fantastic recipe, make it today with Geohoney!