Homemade Honey Bagels Recipe
(December 28, 2022)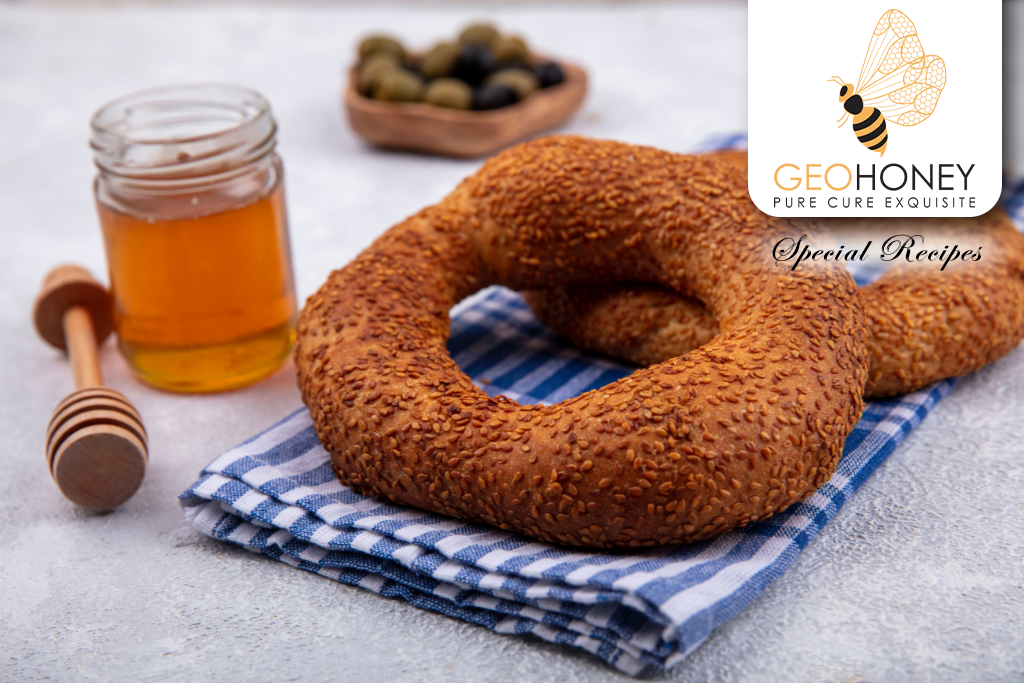 We all search for easy-to-make recipes that can be prepared anytime using the ingredients readily available in our kitchen. We have come up with an incredible breakfast treat made with a few ingredients that are perfect for serving in the morning or at a breakfast buffet. Yes, that's the homemade Honey Bagels Recipe!
---
Required Ingredients –
Active Dry Yeast – 1 Tbsp
Warm Water – 1 ¼ Cups
Sugar – 3 Tbsp
Canola Oil – 3 Tbsp
Geohoney – 3 ¼ Cups
Brown Sugar – 1 Tsp
Salt – 1 ½ Tsp
Bread Flour – 4-5 Cups
Sesame Seeds – 1 Tbsp
Poppy Seeds – 1 Tbsp
Large Egg- 1 No.
Dried Minced Onion – 1 Tbsp
---
Directions –
(1) Take a large bowl, put warm water, and dissolve yeast in it. Now add 3 tbsp of honey, oil & sugar, brown sugar, egg, and salt. Mix the combined ingredients well. Slowly stir in enough flour to make a smooth dough.
(2) On a floured surface, knead the dough evenly for about 8-10 minutes until a firm dough is formed.
(3) Cover the dough and let it rest for about 10 minutes.
(4) Punch dough down and make 12 balls of the same size. Put your thumb in the center of each ball to form a 1-1/2-inch hole. Stretch and shape dough to form even rings. Place on a floured surface. Again cover and let rest for 10 minutes; flatten bagels slightly.
(5) Next, take a large saucepan; put 8 cups of water and the remaining honey into it. Bring them to a boil. Drop bagels, one at a time, into boiling water. Cook them for 45 seconds each by flipping the sides. Remove them with a slotted spoon and drain them.
(6) Now, sprinkle the bagels with minced onion, sesame, and poppy seeds.
(7) Next, take baking sheets lined with parchment paper and place bagels two inches apart on the sheets.
(8) Bake them at 425° for 12 minutes. Turn and bake until golden brown, about 5 minutes longer.
These golden brown honey bagels are everyone's favorite and will win every foodie's heart. Try making it now with Geohoney!