Gold Rush Cocktail Recipe
(December 14, 2022)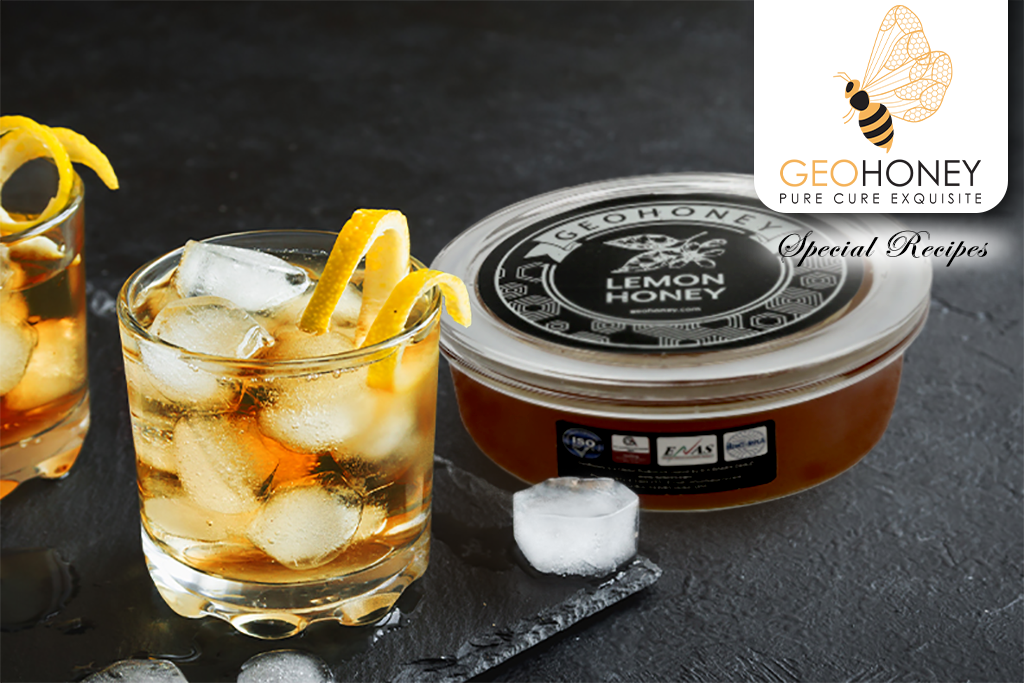 All Whiskey lovers out there! We have come up with an exotic cocktail that you will easily fall in love with! This whiskey drink calls for a honey syrup for natural sweetness and will create a perfectly unique cocktail to enjoy year-round. Let's get started!
---
Required Ingredients –
Water – 4 oz.
Geohoney – 2 oz.
Fresh Lemon Juice – 2 oz.
Bourbon Whiskey – 3 oz.
Ice Cubes
Lemon Peel – For Garnish
---
Directions –
1. Take a heatproof measuring cup.
2. Mix water & honey in it. Put it in the microwave on high until the honey gets wholly dissolved, nearly for about 30 seconds.
3. Next, take a cocktail shaker and put in whiskey, lemon juice, and the prepared honey syrup.
4. Now put ice cubes as per your requirement, cover, and shake well.
5. Do it for about 30 seconds until the outer covering of the shaker turns frosty.
6. Strain the drink and serve in ice­ filled rocks glasses.
7. Garnish it with lemon peel and enjoy it.
The presence of honey in this cocktail gives it a top place among cocktail lovers. However, those who like herby or earthy flavors can opt for rosemary or thyme. Stay tuned with Geohoney for more exciting & delicious recipes.