Fluffy Biscuits With Honey Butter – A Rich Snack For Hunger Pangs
(December 07, 2023)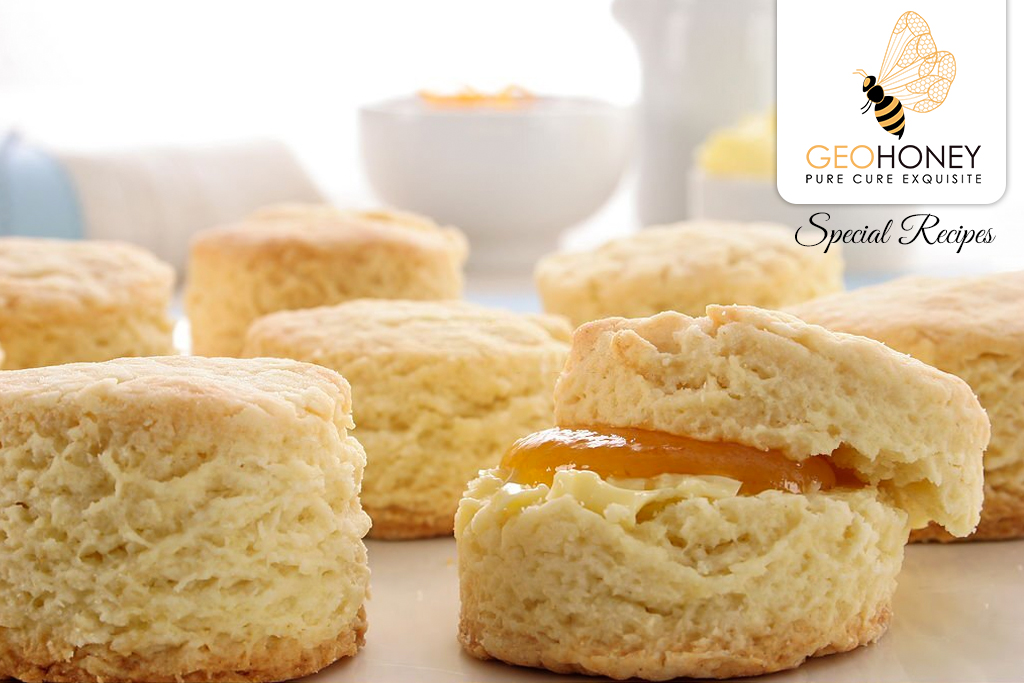 We all look for new recipes that are easy to make & highly delicious. So, to end your search, we are here with a rich snack recipe perfect for satisfying your desire for yummy food. Yes! These are the fluffy, flaky & pillowy biscuits that can be made easily in a quick time without requiring too much of ingredients. We bet that this is the easiest and the most amazing buttery biscuit that is the best to satisfy your cravings. So, whether you serve it as a starter or a simple snack, you're certainly in for a delightful treat.
So, let's start –
---
Required Ingredients –
All-Purpose Flour – 4 Cups
Buttermilk Powder – ½ Cup
Geohoney's Cave Honey – ½ Cup
Unsalted Butter – ¼ Cup and 6 Tablespoons of Extra
Sea Salt – 2 Teaspoons
Baking Powder – 3 Tablespoons
Pinch of Sugar
Lard or Bacon Fat – Cut Into Pieces And Slightly Softened
---
Directions –
1. Preheat the rack to 400°F and keep the baking rack in the middle of the oven.
2. Take a bowl and whisk buttermilk powder, 1 and ½ teaspoons of salt, and sugar until evenly mixed, and no lumps remain.
3. Put 2 cups of water into it and whisk to combine. Also, mix lard and ¼ cup of butter in it.
4. Now add 2 cups of flour and mix with a fork until the mixture looks like porridge. Using a fork, press the fats touching the side of the bowl to make irregular, smaller, and flattened pieces.
5. Next, fold the remaining 2 cups of flour with a fork until a wet dough is formed.
6. Keep the dough on a well flour-dusted surface. Dust the top of the dough with more flour.
7. Fold the dough gently until it looks like a pillow and is no longer sticky.
8. Now, use a butter knife to divide the dough into 12 equal pieces.
9. Take a single piece at a time, dip cut sides in flour, and gently roll into a ball with your hands.
10. Place these rolled balls side by side on a large baking sheet.
11. Bake the biscuits for about 25-30 minutes until they turn lightly browned.
12. Take a medium-sized bowl and quickly combine the remaining butter and cave honey, and salt in a medium bowl. Mash with the fork until just combined but not emulsified.
13. Brush the biscuits with melted butter, if desired.
To make these goodies rise quicker, fluffier, and bigger, it is suggested to use flour with less protein or a mix of different flours. Try making this Southern staple with Geohoney and relish the pillowy and cloud-like softness on the inside.