Delicious Honey Recipe To Take Yourself Back To Good Health
(April 27, 2022)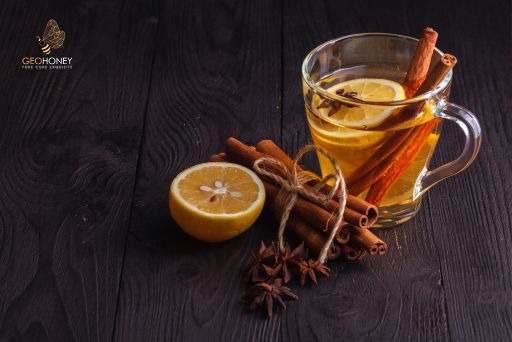 Honey is a sticky sweet natural ingredient that is widely used to improve and enhance the flavor of food and refreshments. We love it on everything from chicken wings to grilled shrimp and fresh servings of mixed greens. Beyond changing the flavor of food, this golden liquid holds great restorative properties that are extremely beneficial for humans.
Honey has been revealed to have healing effects due to its antimicrobial, anti-inflammatory, and antioxidant activities, as well as its capability to boost the immune strength of the body. Kashmir honey has strong antibacterial properties that help clear infections through stimulating specific lymphocytes in the cell that assist well in combating infection.
Being a great source of quick-digesting carbohydrates to consume pre-or post-workout, honey has a glycemic index higher than most fruits, but lowers than white sugar. Another great fact is that honey never expires. Thus, you can try making your favorite recipe anytime with honey loaded with healthful benefits stored right in your pantry.
Here, we have come up with an amazing honey recipe that will surely help you make the most of it for your body. Yes… we are talking about the classic honey hot toddy!
Hot toddies are lovely low sippers with exceptional health benefits. The secret of making this recipe is quite simple. It is light and hydrating rather than overwhelmingly sweet. Let us move on to knowing the quick recipe for this delicious hot toddy.
---
Ingredients:
Water - ¾ cup
Honey - 2 to 3 teaspoons
Lemon Juice - 2 to 3 teaspoons
Lemon Round - 1
Cinnamon Stick - 1 (Optional, For Garnish)
---
Instructions to Prepare -
(1) In a teapot or saucepan, heat the water until it gets lukewarm. Pour the hot water into a mug.
(2) Add 2 teaspoons of honey and 2 teaspoons of lemon juice in it. Stir until the honey has disappeared into the hot water. Taste, and add 1 teaspoon honey for more sweetness, and/or 1 teaspoon more lemon juice for more zing as per your taste.
(3) Garnish with a lemon round and cinnamon stick (if using). Enjoy!
When it comes to relieving cold and flu symptoms like sore throat and pains, a warm Hot Toddy spiked with natural sweetener can get the job done on a cool evening.
Benefits of Hot Toddies for Coughs & Colds
Hot toddies made from buckwheat honey show beneficial effects in reducing cold symptoms. Your body needs to recover, and the perfect blend of warm water, honey, and lemon can do some incredible things.
You can even try adding whiskey but it is usually not suggested as it doesn't mix well with over-the-counter and prescription medications. So, say no to whiskey in hot toddies for you if you're taking medicine! Geohoney brings the best & purest honey varieties for honey lovers so that they can make quick and surprisingly flavorful combinations anytime they want.