Greenland Honey- 1 KG
| | |
| --- | --- |
| Product ID | GEO-0023-000126 |
| Barcode | 6911155551115 |
| Origin | Greenland |
| Net Weight | 1000 G |
| Gross Weight | 1.4 KG |
| Color | Creamy Yellow |
| Taste | Sweet |Astringent |
| Batch No | GEO7708 |
| | |
| --- | --- |
| Ingredients | 100% Raw Honey |
| Production | 01 Jan 2022 |
| Expiry | 01 Jan 2025 |
| Packaging | Perfect Packaging |
| Sucrose | 1% |
| Class | A++ |
| Honey Type | Polyfloral |
| Dimension | 12 X 11 X 11 cm |
Experience the true benefits of wild, natural, and raw Greenland honey, unpasteurized, uncolored, additives-free, and freshly farmed from the hives to the jars. Being naturally rich in pollen compositions, Vitamin C, antioxidants, and natural minerals it acts as a perfect recipe sweetener & sugar substitute.
With its distinctive fragrance of Greenlandic wildflowers, Greenland honey has a real taste and purity. The nectar is primarily gathered from Pedicularis, Pyrola, dwarf birch, willow, maranthus and many more such plants thereby offering the finest raw honey with unbelievable taste.
Draped with rich history Greenland honey is exceptionally made by the special honey bees from South Greenland. They make honey in severe freezing weather as well.
| | |
| --- | --- |
| Product ID | GEO-0023-000126 |
| Barcode | 6911155551115 |
| Origin | Greenland |
| Net Weight | 1000 G |
| Gross Weight | 1.4 KG |
| Color | Creamy Yellow |
| Taste | Sweet |Astringent |
| Ingredients | 100% Raw Honey |
| Production | 01 Jan 2022 |
| Expiry | 01 Jan 2025 |
| Packaging | Perfect Packaging |
| Sucrose | 1% |
| Class | A++ |
| Bath No | GEO7708 |
| Honey Type | Polyfloral |
| Dimension | 12 X 11 X 11 cm |
It has the holistic benefits of at least 5 types of honey combined.
It acts as a natural energy booster & prevents fatigue even during exercise.
It keeps levels of blood sugar fairly constant.
It greatly regulates the quality & length of sleep.
It improves the digestive system & boost immunity.
It acts as a fantastic moisturizer and works wonder on dry & patchy skin.
It assist well in proper functioning of endocrine system.
---
This Honey is Good for Holistic, Immune & Lymphatic System, Nervous System, Reproductive System
Eat honey 3 times a day before meals.

Greenland honey is collected exclusively from the several unique plants in the regions of Ketil Mountains. These unique species include Pedicularis, Pyrola, dwarf birch, willow, maranthus, Ínula, Hypericum etc. Honeybees collect nectar from native mountain flowers offering an organic blend of taste and natural goodness.
Avoid giving it to children below 1 year of age as it cause infant botulism.
Keep away from light & always store the jar at room temperature.
While Geohoney strives to ensure the accuracy of its product images and information, some manufacturing changes to packaging and/or ingredients may be pending update on our site. Although items may occasionally ship with alternate packaging, freshness is always guaranteed. We recommend that you read labels, warnings, and directions of all products before use and not rely solely on the information provided by Geohoney.
B A Barry and its brand Geohoney does not bear any responsibility for any customer who did not use the honey as per our instructions and as per our detailed information and prescriptions we have online. We are also not responsible for the misuse, wrongdoings, wrong mixtures, and bad storage of products purchased through our website. It is choice of the customer when he/she opts to buy our products, Geohoney ensures all products are perfect on delivery and it is responsibility of the customer to make just use of it.
---
The size of the product received will be according to the weights mentioned in product name. There might be slight difference in color and size of the product compared to the picture displayed on your screen. This is mainly due to lighting, pixel quality and color settings.
This product comes in leak-free glass jar of 12 X 11 X 11 cm made from food-grade certified, 100% toxic and lead-free, BPA Free Save material.
These jars are chemically unreactive and thus do not allow chemical leaching into the honey.
ilac Passed-MRS Passed
Enas NAL 074 Passed
ISO/IEC 17025:2005 / ATL 0028 Passed
FDA Passed
CE Passed
Dubai Municipality Passed
---
10% Off On Outlet Purchase
Customer Reviews
Top Positive Review
I like the color of Greenland, and it offers vitamin C and antioxidant.
Related Products
(72 other products in the same category)
What's the buzz, Join the hive !
SCAN HERE TO DOWNLOAD
THE GEOHONEY APP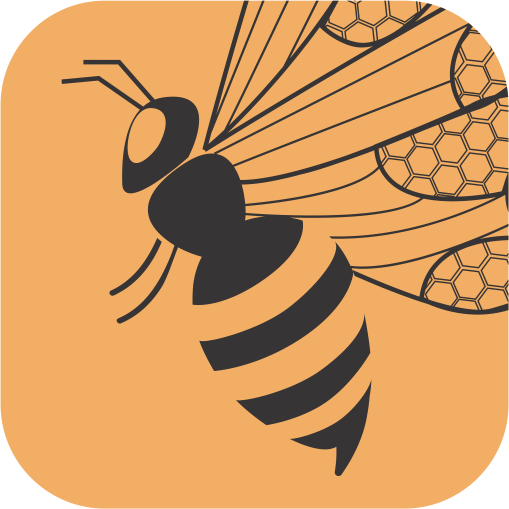 SIGN UP TO OUR NEWSLETTER
Be the first to know about our hot deals, new arrivals.