Comprehensive Detailed Guide about Sage Honey
The world is full of numerous honey varieties having their uniqueness. Sage honey is a beautiful monofloral honey variety produced by honey bees by collecting and converting the nectar of the flowers found on the genus Salvia plants into honey. It is a prized honey variety known for its distinctive taste, color & aroma. Therefore, we have developed comprehensive information about this magical natural sweetener.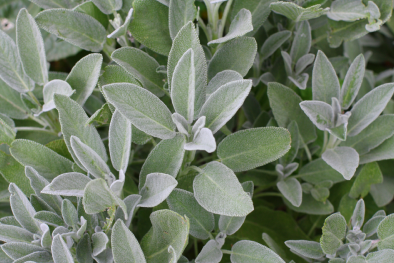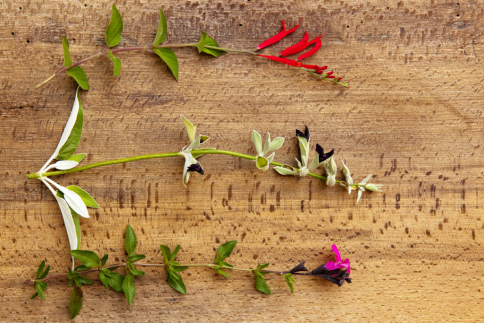 Sage honey is valued monofloral honey because of its low moisture content and prolonged crystallization rate. There are numerous types of sage that honey bees can use in the production of sage honey; however, the most well-known ones are white sage, purple sage & black button sage.
Sage honey usually gets its taste profile, aroma, and color from the most prominent type of sage. Black button and white sage honey are light in color and are commonly found in California. Purple sage, on the other hand, is a darker honey variety which is more commonly found in the state of Texas.
Raw sage honey is beautiful light-colored honey, giving it an excellent, brilliant glowing look. This monofloral honey also has a low moisture content, which gives it a perfect thick texture. It offers a delightful taste with a balanced mix of spicy & fruity notes. It has an extremely low crystallization rate and can be paired well with numerous savory dishes.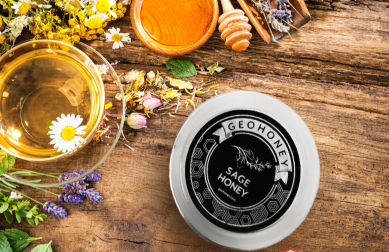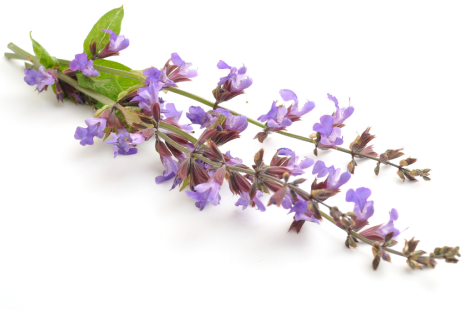 Sage plants usually grow in rocky regions and require a dry climate. It is thus the most common honey plant found in the Mediterranean region in Europe and Southern California, and Texas in the United States. The more significant part of the sage honey available in the market comes from the United States, and California is the biggest producer of sage honey worldwide. In Southern California, Black Button (salvia mellifera) can normally grow along the California coast and in the Sierra Nevada Mountains.
White Sage (salvia apiana) is the most prominent nectar source for bees producing sage honey and is found in Southern California. However, Purple Sage (Salvia leucophylla) is the most widely recognized variety in Texas.
Apart from this, the purple sage can be found across the South West, yet the concentrations are not as thick. One of the most prominent European exporters of sage honey in Greece, with key collecting areas including the Parnonas Mountains and Crete.
Sage is a perennial plant having a woody stem and a solid root. These plants can grow from a height of 30 cm to 60 cm. The leaf and color tone can fluctuate broadly, relying upon the cultivation. Yet, normal sage is a shimmering green on top and practically white on the base with delicate ovalate leaves and blossoms in whorls going from purple to a light tone, practically white, pink. The stems have the typical Laminacea characteristic of being square. The plant is picked before sprouting to profit from its rich healing properties. Leaves and young branches are used for several healing purposes. Fresh sage leaves are used as a spice in cooking various dishes. Sage has a fragrant, reasonably bitter taste. It is used as a dressing for pasta and pizza added to an omelet, pork, lamb, and fish.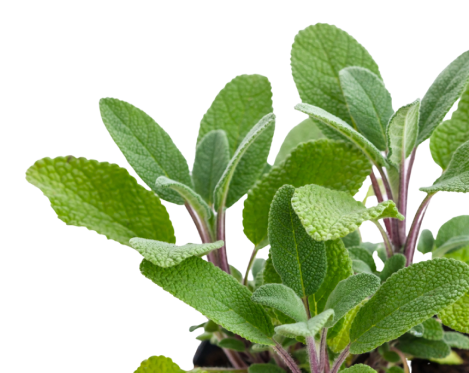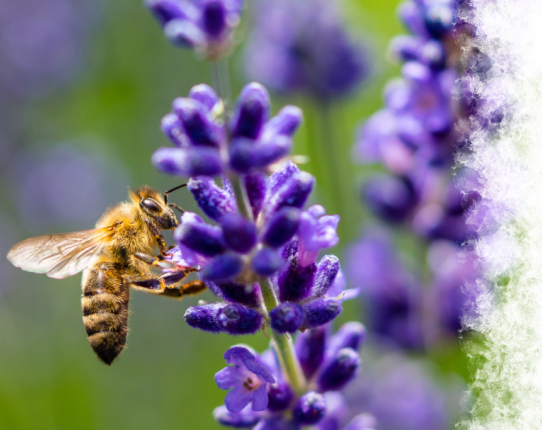 How

do the Bees make Sage Honey?
To produce sage honey, farmers usually allow their crops to blossom so that bees can collect the nectar. Honey bees collect the nectar from sage flowers and mix it with an enzyme present in their mouth. This particular enzyme is known as the "bee enzyme," mainly secreted from the bee's glands.
White Sage (salvia apiana) is the most prominent nectar source for bees producing sage honey and is When the worker bees return to their hives, they will pass this nectar mixing with the enzymes into the mouth of hive bees. This mouth-to-mouth transfer of nectar by the bees reduces the water content converting the nectar into honey. After this process, bees then deposit the honey into wax cells. But still, as the water content is too high, honey bees now fan their wings above the wax cells to evaporate the water.
Once this entire process is completed, the honey will now have water content roughly below 20%, and the process will be repeated by the bees again.
What

are the Benefits of Sage Honey?
Treats Cough & Cold Symptoms

Sage honey is delicious to treat respiratory problems like cough and cold. This is because it is able to force out mucus quickly from the trachea and bronchi, and even from the esophagus & stomach. Therefore, regular consumption of sage honey is very beneficial in preventing flu, cold, and angina.

Aids in Proper Digestion

Because of its rich prebiotics and probiotics, sage honey helps in proper digestion. It also stimulates the growth of five human intestinal bifidobacteria, which is good to maintain digestive health. When consumed daily, it is also helpful in curing stomach ulcers.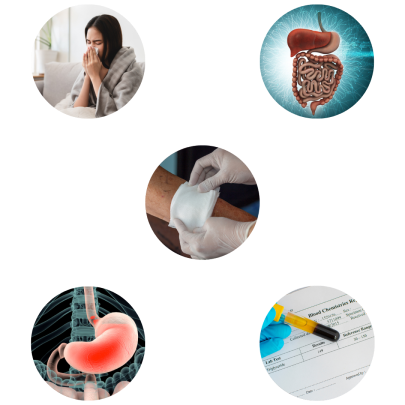 Reduces Wound Healing Time

Topical application of sage honey on injuries caused after medical procedures or skin grafting shrinks down in quick time because of its solid antibacterial nature. The low moisture content and peroxide activity of sage honey are also crucial factors in treating wounds and other skin conditions.

Prevents Acid Reflux

Research has shown that sage honey coating the throat and stomach can reduce the upward progression of undigested food and stomach acid.

Lowers the Triglycerides

Fatty substances are related to insulin resistance and are a significant driver of type 2 diabetes. However, different studies have linked regular honey consumption with lower triglycerides levels, mainly when it is used to supplant sugar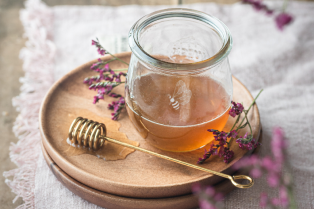 is

sage Honey a Good Antiseptic?
Sage honey has low antioxidant properties yet moderately high degrees of antibacterial activity. Therefore, it is generally compared with manuka honey and has both low moisture content and high levels of peroxide activity. Like all honey, however, its antibacterial properties keep wounds moist, and its high viscosity creates a perfect barrier to prevent further infections.
Sage honey can be well paired with your daily tea and coffee. It tastes delicious when drizzled over salads, grilled peach, oatmeal, or in cookies.
It is an ideal sugar substitute, a great addition to several recipes, and forms a perfect pairing with peanut butter. Taking a spoonful of it directly from the jar is the nicest option to get a quick energy boost. It is wonderful to use sage honey as a glaze on the pork loin and the right choice to make mead.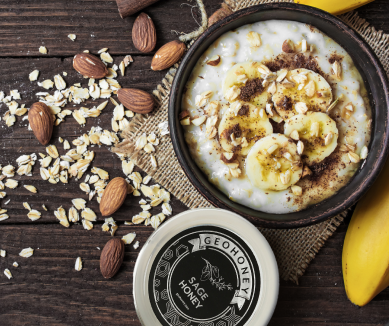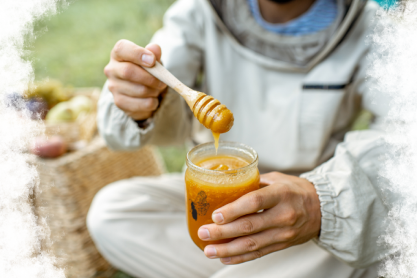 Benefits

of Sage Honey in the Beekeeping Industry
In the beekeeping business, the advantages of sage honey are more about business than wellbeing. There is cash to be produced using beekeeping because beekeepers sell the honey in various structures, specifically liquid, granular, or dry concentrate. In addition, a few business products contain honey that has been handled with heat. There is also a rewarding benefit in supplements to boost immune strength and overall health.
Vegan people don't consider any honey as a vegan. They believe that honey available in the market includes cornflower honey, or some honey farmers replace the original honey with sugar syrup while harvesting it. Many people believe that such kind of adulterated honey is not rich in essential micronutrients and is not beneficial for health.
According to the vegan society, beekeepers that follow conventional beekeeping traditions bred honeybees to increase productivity. However, such practices increase susceptibility to diseases and large scale population reduction of the bees.
Also, some beekeepers cut the wings of queen bees post-harvest to stop them from flying & setting up a new bee colony. This is not considered suitable by vegan people as it harms the bees.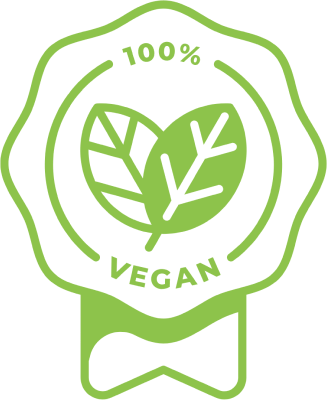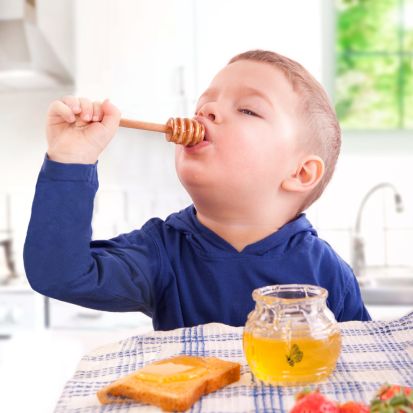 When

to Avoid Consumption of Sage Honey?
You should avoid sage honey, assuming you have any allergies that might make you sensitive to one or the other honey or sage. If you are allergic to honey bees and products produced by them, it is good to consult your doctor before using sage honey.
Besides this, any raw honey should never be given to babies under one year of age, increasing the risk of botulism. Infant botulism is a severe condition caused by a specific bacteria present in honey.
What

is the Average Price of Sage Honey?
The average price range of sage honey in global markets is $2.5 to $4 per 100g.
Sage honey naturally has rich antioxidant properties, so it is considered an excellent ingredient in numerous recipes, ice creams, and bread. People also use it in cocktails because of the fantastic taste & aroma that it offers. Sage honey is a unique addition to health food pantries if bought 100% pure, untreated & unfiltered as available at Geohoney. Include it in your daily diet & it will soon become your favorite honey ever.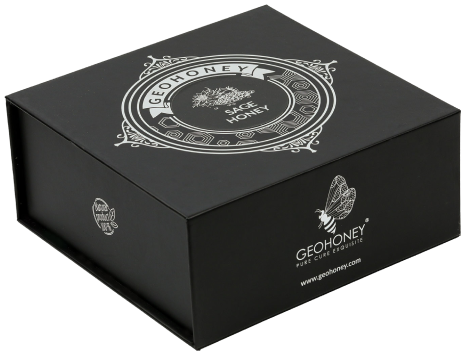 Please fill out this field.
What's the buzz, Join the hive !
SCAN HERE TO DOWNLOAD
THE GEOHONEY APP
SIGN UP TO OUR NEWSLETTER
Be the first to know about our hot deals, new arrivals.